How did Miss Excel Begin and Grow?
June 2020: Miss Excel is Born
Kat Norton aka Miss Excel started a Miss Excel account on TikTok while staying home due to the pandemic in 2020. Her 9-to-5 job at that time was training Excel at the global consulting firm Protiviti but the pandemic forced her to work online and return to her parents' house. 
Image: Photo illustration by Alex Citrin-Safadi
Norton told The Verge: "I didn't even have the TikTok app on my phone at the time. I'm 27, I shouldn't be playing TikTok – I thought so but then my mind told me to just do it.". So after two days of deliberating whether or not to post, Norton did her hair and makeup, watched an hour of video-editing instructional clips on YouTube and made her first video in June 2020. She uploaded new videos every day for four days. And her fourth video where she explained Excel's new data-searching XLOOKUP became viral and had 100,000 views in just a few days. Her Tik Tok account gained over 100,000 followers also.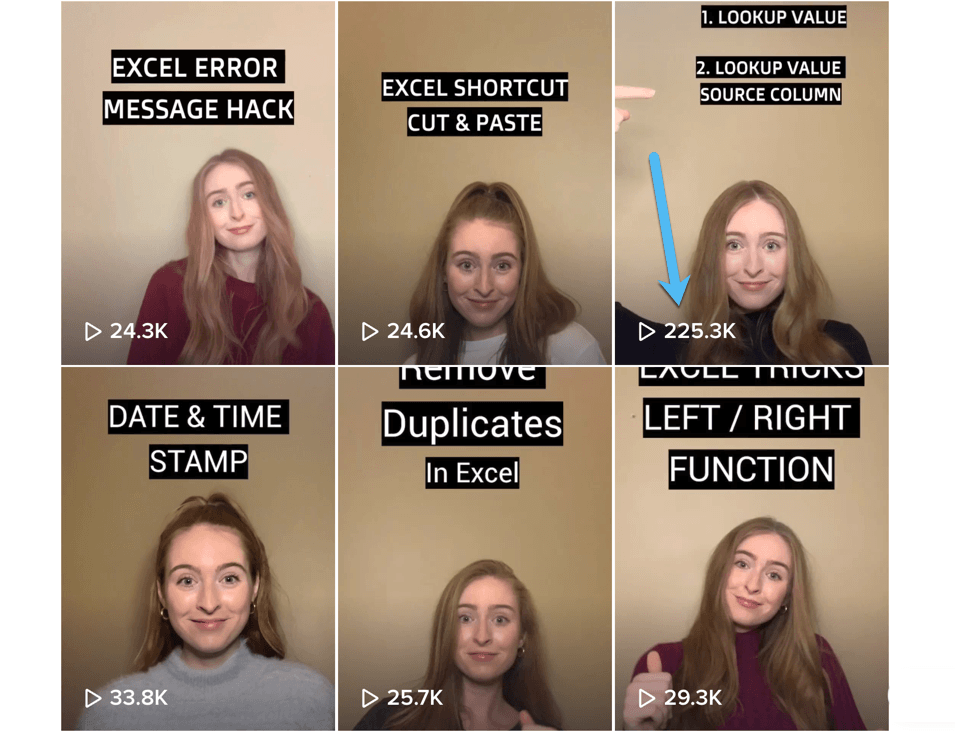 Kat Norton Already Made Money after her 6th video
By Kat's sixth video, a businessman reached out and wanted to pay her to create Excel training videos on how to use the spreadsheet program for his team. And just like that, she was already getting paid to produce content from her home.
October 2020: Kat created her first online course
In October 2020, Norton had made no money from her online videos, but she had achieved popularity (300.000 followers) with some viral videos and a steady stream of TikTok views. 
The Morning Brew newsletter wants to write about her. She had spoken with a business consultant who advised her that if she was to be featured on Morning Brew, she should have a product to promote. Otherwise, she'll be just another viral story that will be forgotten, wasting an opportunity to make money.
So Norton took two weeks off from her job, filmed over 100 videos and sold them as a package called The Excelerator Course — an Excel training that begins with the fundamentals and ends with advanced techniques like pivot tables and lookup functions. She has the Excelerator Course ready to offer on Black Friday 2020. And it sold like hotcakes.
January 2021
Just two months later, she was earning $15,000 per month in passive income from sales by January 2021. That amount of money was more than her monthly paycheck as a full-time management consultant. So after that, she quit her job and became a full-time entrepreneur. Kat continued to create 9 more courses that teach different career skills. "Since leaving my job, I've made more than $1 million in Miss Excel sales. And in October 2021, I crossed a major milestone: I made $100,000 in sales — in just one day." Kat said. 
In addition to course sales, which make up 95% of her income, Miss Excel also hosts corporate Excel training and does motivational speaking engagements on how to shift energy to find fulfillment in her career.
Miss Excel Today
Today, at 29, Kat has built Miss Excel into a multi-million dollar empire that generates more than $2 million a year.
What Makes Miss Excel Successful?
From a regular girl with student debt to an outstanding businesswoman with a million-dollar income, Kat's journey has inspired many people who are using social media to increase their earnings. We can explain Kat's success for 5 following reasons:
Kat's quick videos are entertaining but still very educational. She successfully turned the complicated and dry subject like Excel to something interesting and easy to approach for her followers. 

Most of Kat's viral videos are Excel tutorial videos with music on Tik Tok. Editing is also simple with step-by-step captions to make it easy for viewers to understand. 

Kat first provides free value to her consumers (her followers) and then persuades them to purchase online courses to receive even more value.

The purchase funnel is very simple: Watch Kat's video on social media, click on the link-in-bio to visit her website and purchase the online courses if you want to learn about Excel. 

Kat's online website is divided into specific categories to make it easy for customers to choose suitable courses. Customers can also easily pay online via international payment cards. 
Passio can assist you in selling digital products and creating a business success like Miss Excel 
Using an online platform to sell excel courses is the key factor that helped Kat make a million-dollar per year. You may also significantly increase your revenue by selling online courses like Miss Excel or any digital products (ebooks, documents, consulting online,…) via the Passio platform.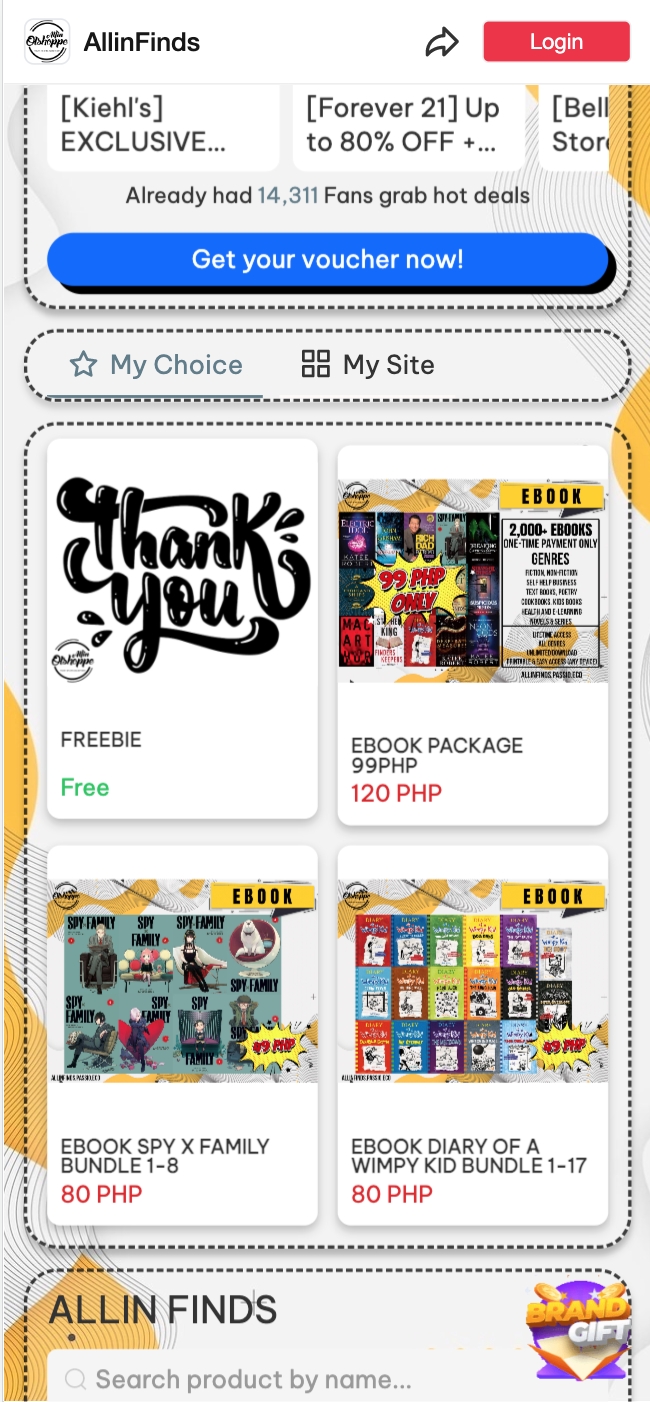 Users that sell digital products using Passio's bio page
Using Passio to sell digital products, you can:
Create a free bio page and sell your products in just 3 minutes

Easily customize your bio page and manage your online business with detailed reports right on your mobile phone

Increase your orders with Passio local payment gateway

Boost your earnings because Passio has the lowest fee

Get free hosting and domains: You don't need to have 

Support 1-1 by Passio Team and join the Philippines community with over 13,000 content creators. 
Passio is all you need to start your own Creator Business.
Selling online courses or any digital products on Passio Page without any fee now.