Jes Garcia is a full-time mother before joining the Passio team. At the time, the Jes family ran a successful business, but sadly, it had to close. However, just 8 months later, Jes has changed her life by doing affiliate marketing. Starting from a beginner with a silver rank, now Jes is one of the top KOLs on the Passio platform with a supreme rank and earned almost 700 000 PHP. Here are 3 things that helped Jes achieve this desirable income.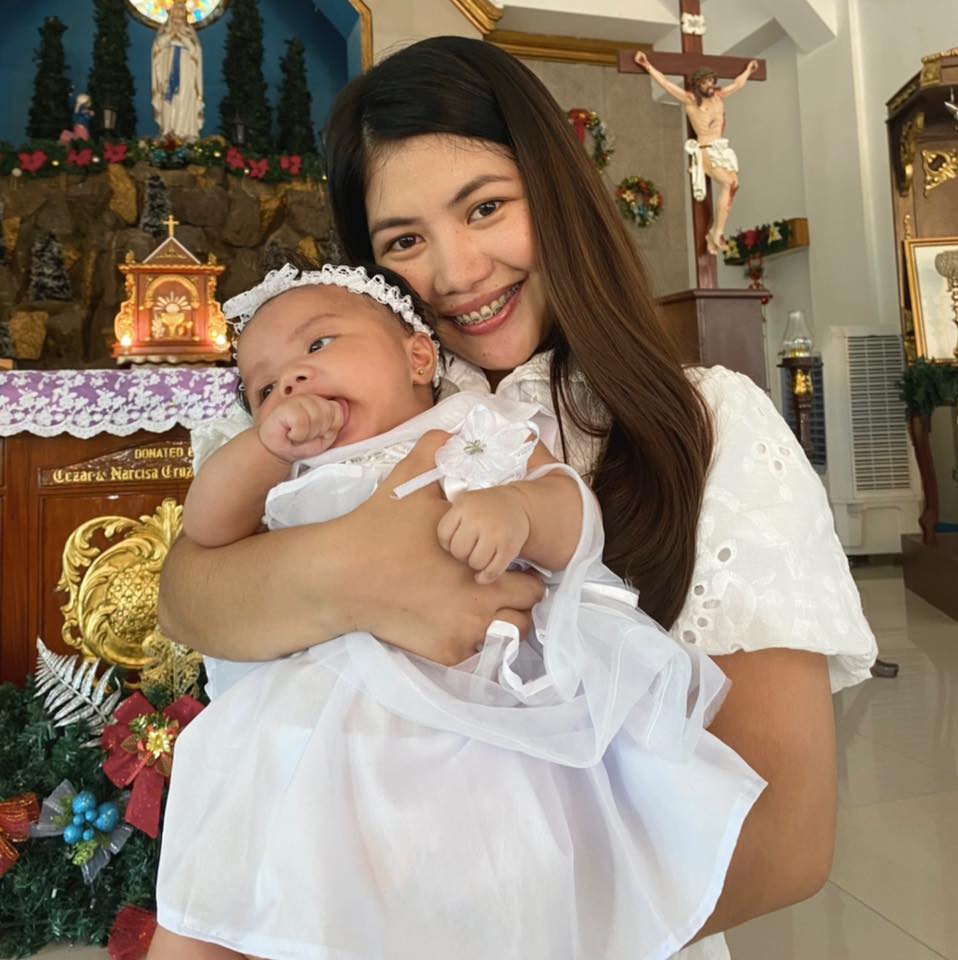 Join Passio's Mentor Class
As a newbie with zero previous experience, Jes had a hard time getting into affiliate marketing and didn't know where to start. So when she received the news about the training classes held by Passio, Jes did not hesitate to sign up. These training courses of Passio are completely free, aimed at helping KOLs/KOCs get started, build and successfully earn more commissions from affiliates. Joining the class, our KOLs/KOCs will learn about: Traffic & Leads Generation, Content Marketing, Branding, Entrepreneurship,… and much more. The direct mentors leading the class are current Eco's KOL supreme rank who have experiences in running affiliate program and helping other KOLs to reach Diamond rank after 3 months of guiding.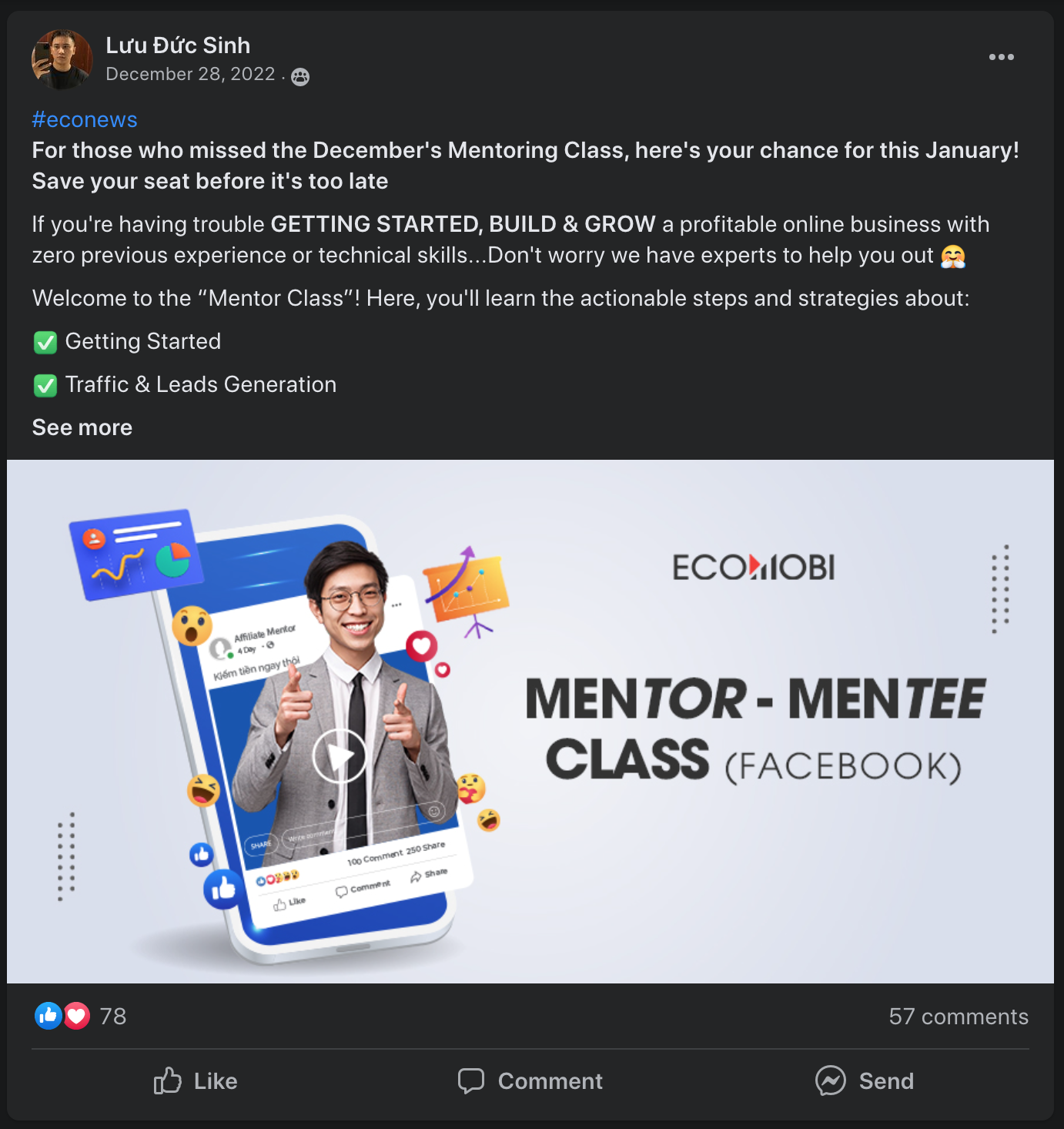 Jes has joined the Mentor Class very fully and completed all the assigned missions. This gives Jes more knowledge to start the journey properly right at the beginning. And the truth is that she has been very successful in earning a huge amount of passive income.
At Ecomobi, you never begin your road to financial independence by yourself since you will always have the support of our team. Passio has regular affiliate marketing training classes that make it easier for you to make money online. Passio also has local staff to support you one-on-one and a 20,000-member facebook group (click HERE to join) to answer your questions and assist you as soon as possible.
Post product review clips on Facebook Reels
Facebook Reel was one of the things that helped Jes have almost 700 000 PHP. Initially, Jes posted her review clips on Tik Tok but did not have many views. Then she saw Facebook Reels' very potential, so she turned to this platform. Although Jes' Facebook Page didn't have many followers at the time, she persisted and continued to post daily clips.
She focuses on reviewing products that she is familiar with such as mother and baby products, household appliances, cosmetics… Jess only recommends items that she has personally used and found to be great. Thanks to the honest reviews, the clips of Jes then received a huge amount of interaction.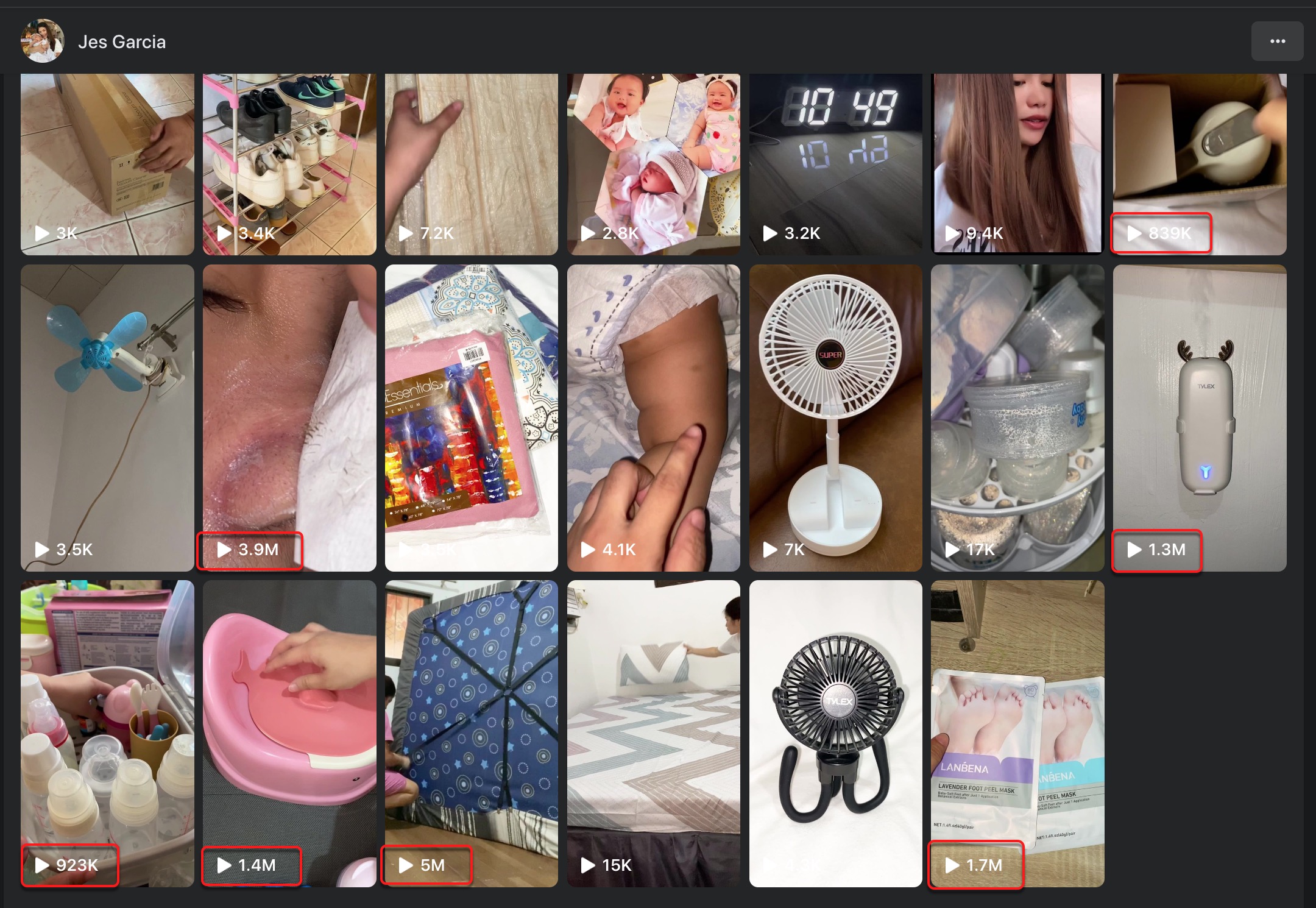 And from a few hundred views, after only 1 month, Jes' videos went viral and had more than 1 million views. Because of those videos, Jes' affiliate links have reached more than 150 000 clicks, over 20 000 orders and 192 204 PHP in total commission in July 2022. She also got a promotion from Silver to Supreme rank and received more benefits from Passio. After that, Jes kept on regularly posting video reviews, and by the end of 2022, the total commission that Jes had received around 700 000 PHP.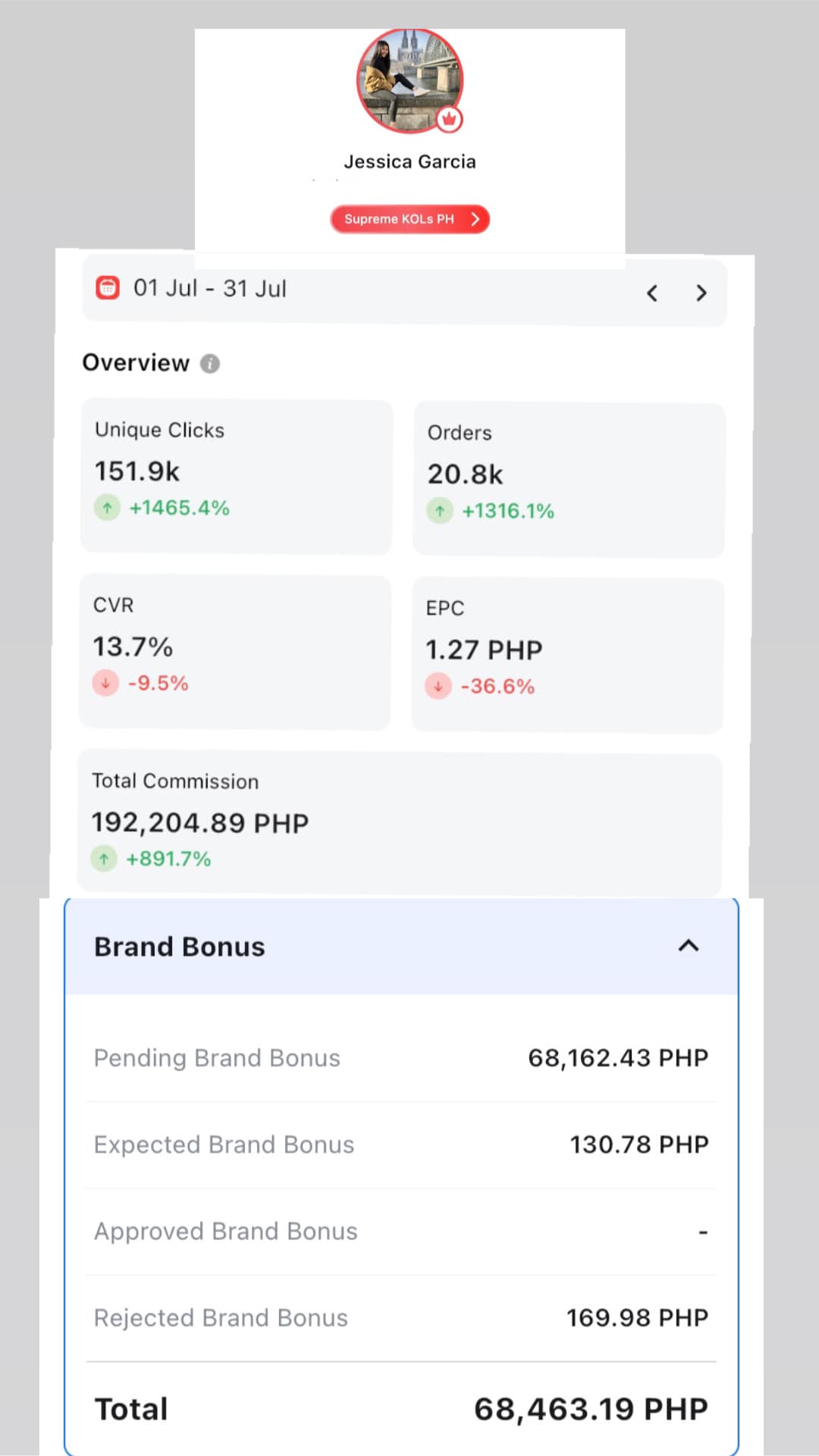 Currently, Jes' Facebook channel has more than 15 000 followers with 5 clips with more than 1 million views. Jes' Tiktok channel also has more than 43 000 followers and over 773 000 likes.
Check out Jes' social media channels here: Facebook Channel & Tik Tok Channel
Join Ecomobi Passio high bonus brand campaigns
Another secret to helping Jes earn a lot of commission is by joining affiliate campaigns with Ecomobi's brands. As you can see in the photo above, Jess earned more than 68 000 PHP just from the Brand Bonus.
You may not know, when joining Passio, you not only have the opportunity to be an affiliate with top e-commerce sites like Shopee and Lazada but also can cooperate directly with brands through shop campaigns. Campaigns in the shop campaign section will often have a higher percentage of commission bonuses, allowing you to maximize your income.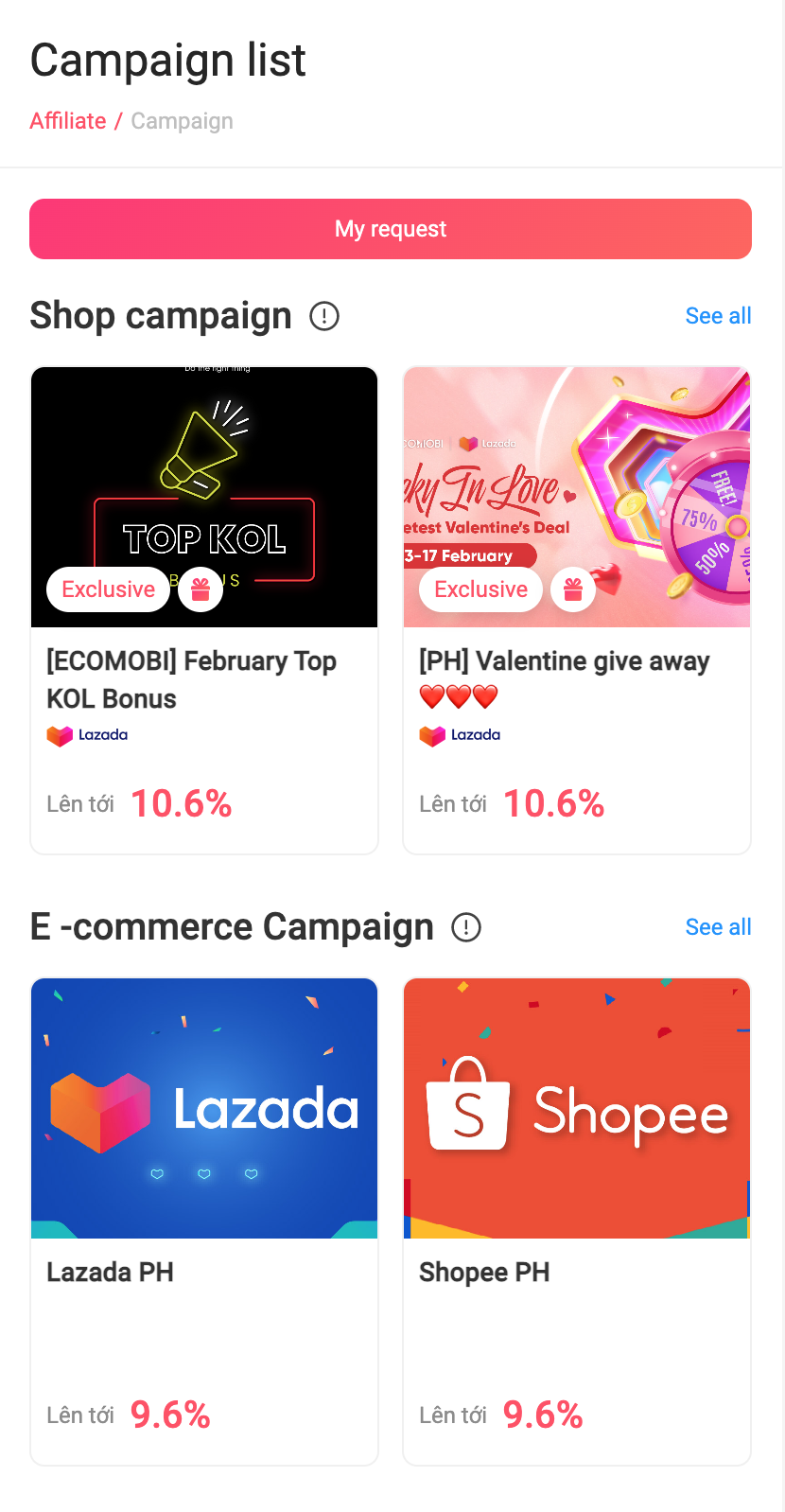 "My goal this year 2023 is to be a millionaire here in Ecomobi." Here's what Jes said after gaining almost 730 000 PHP by participating in the Affiliate Program with Passio in just 2022. She also advises newbies not to give up and to keep on producing genuine content reviews. Because your hard work will never betray you.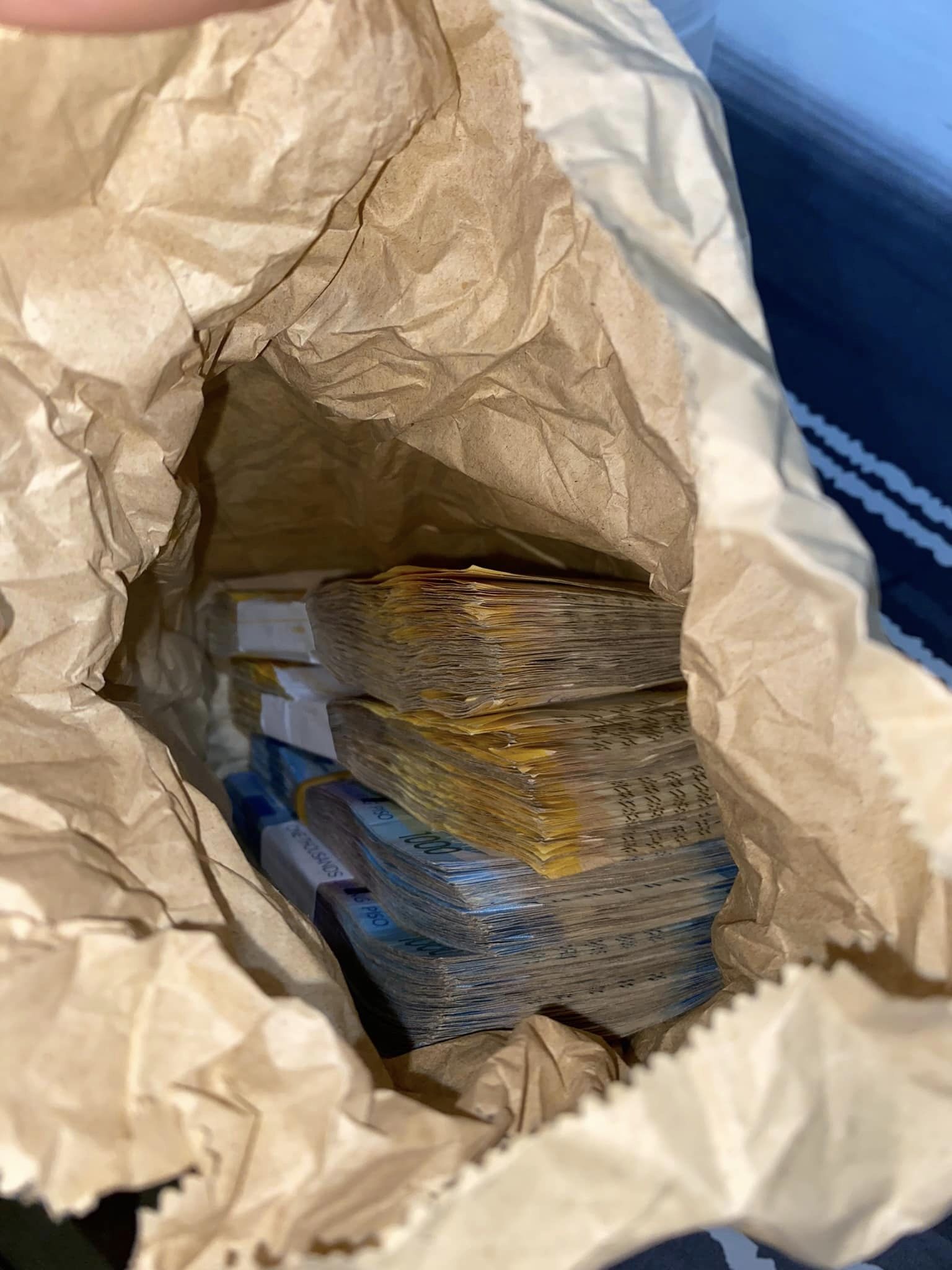 The amount of affiliate commission from Passio that has been withdrawn Jes published on her Facebook page
By joining the Passio platform, you may maximize your income significantly thanks to the many services we offer.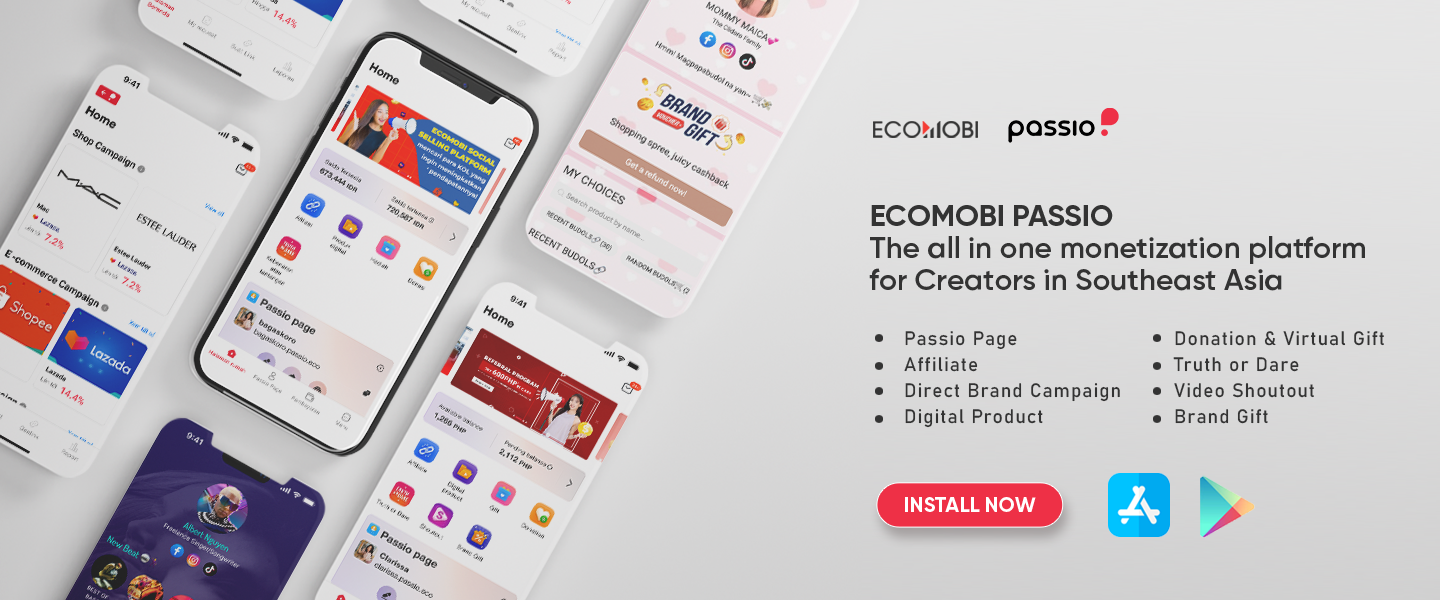 Build your successful online business today with Passio. Register HERE.