About Rosemarie Tan
Rosemarie Tan (Rosmar) is a young Filipino entrepreneur. She studied Medical Technology and started her own business at the age of 19. Rosmar got attention on social media in 2017 with the challenge: "Saving 100k PHP in 7 days". Such money-saving challenges were not brand-new at the time. However, Rosmar was the first to set the goal of 100,000 PHP, which was a significant amount in only seven days.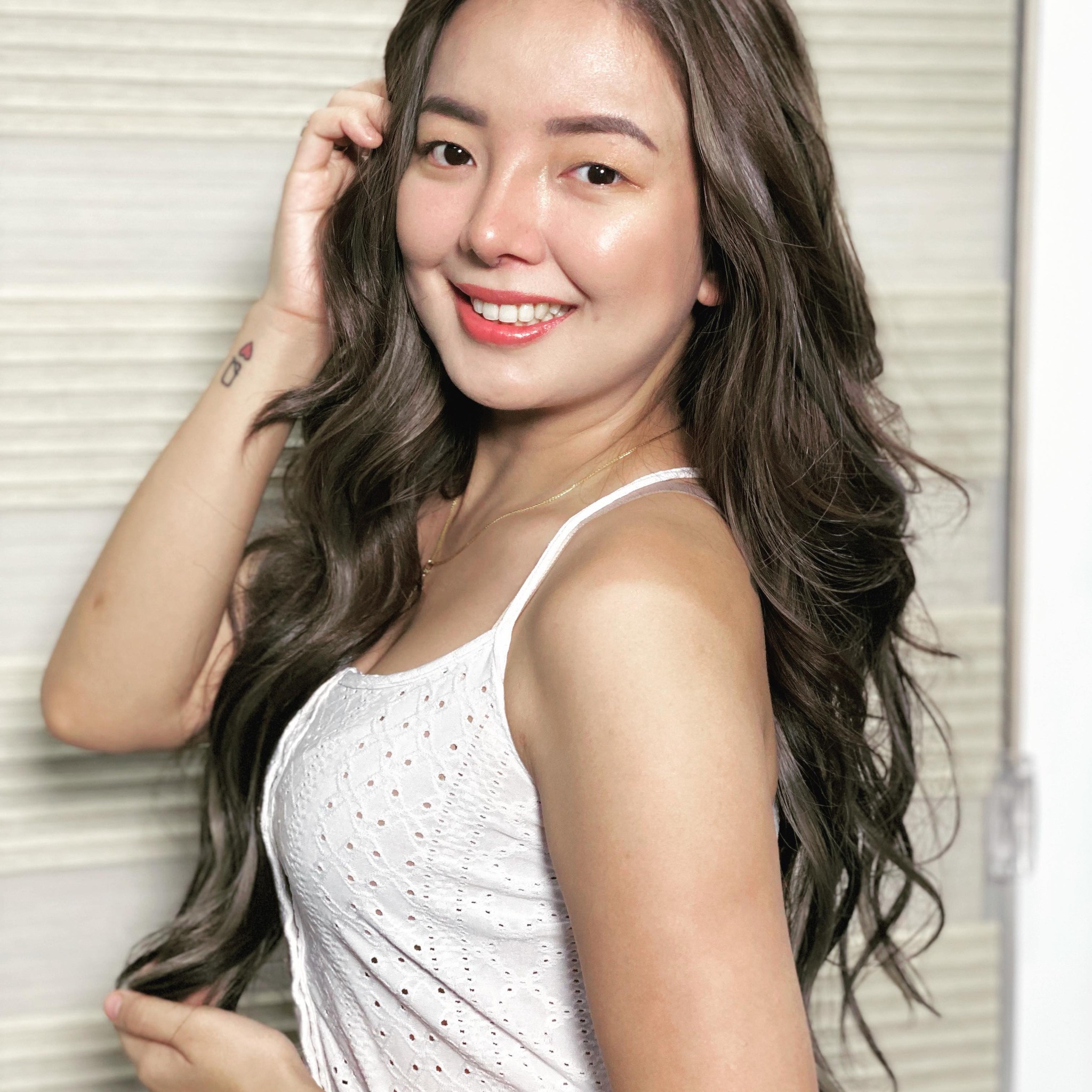 Rosmar's challenge had a great effect with 2 criteria: Simple (Everybody can do it) and inspiring. She saved every 20-1000 PHP bill in 7 days. Of course, not everyone is capable of doing this because at that time Rosmar owned a restaurant and a franchise store. From that moment, Rosmar has initially built the image of inspiring Phil's youth in simple and approachable ways.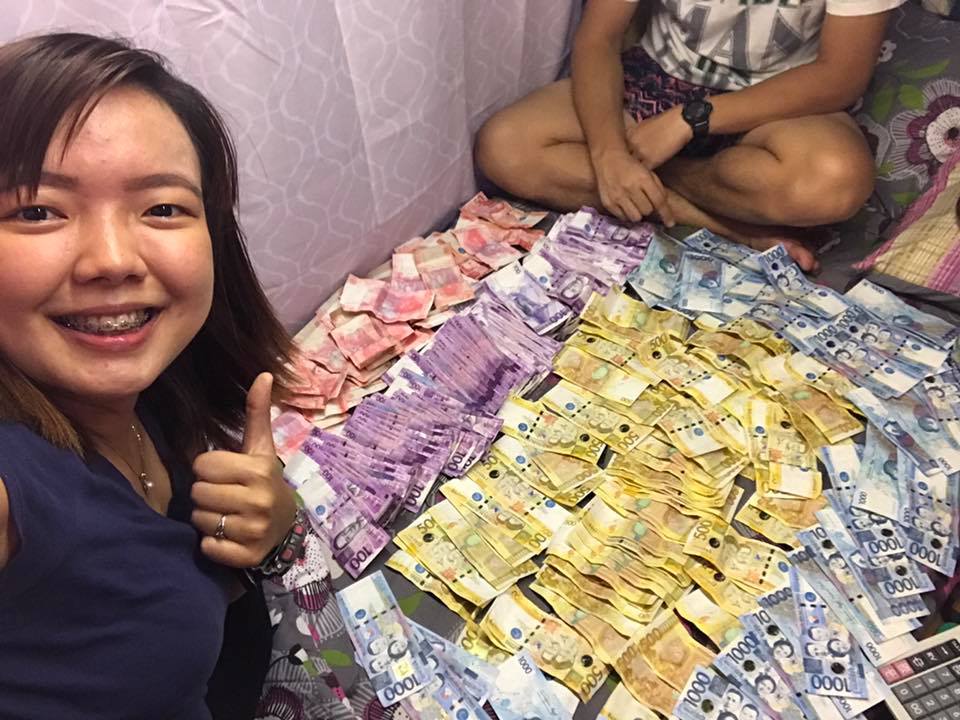 Starting a beauty business
In 2020 – 2021, when starting to focus on business development in the field of Beauty, Rosmar concentrated on two sectors: beauty products and keeping fit. Her 2 product lines are Detox drinks (Chocolate, Coffee) and Cream – Skin care cosmetics.
Rosma began transforming her appearance to become an influencer at the beginning of 2021. She got plastic surgery and became famous with the Before – After trend. After that, Rosmar's TikTok and Instagram channels mainly uploaded sexy content (Bikini try-on haul) & beauty stuff.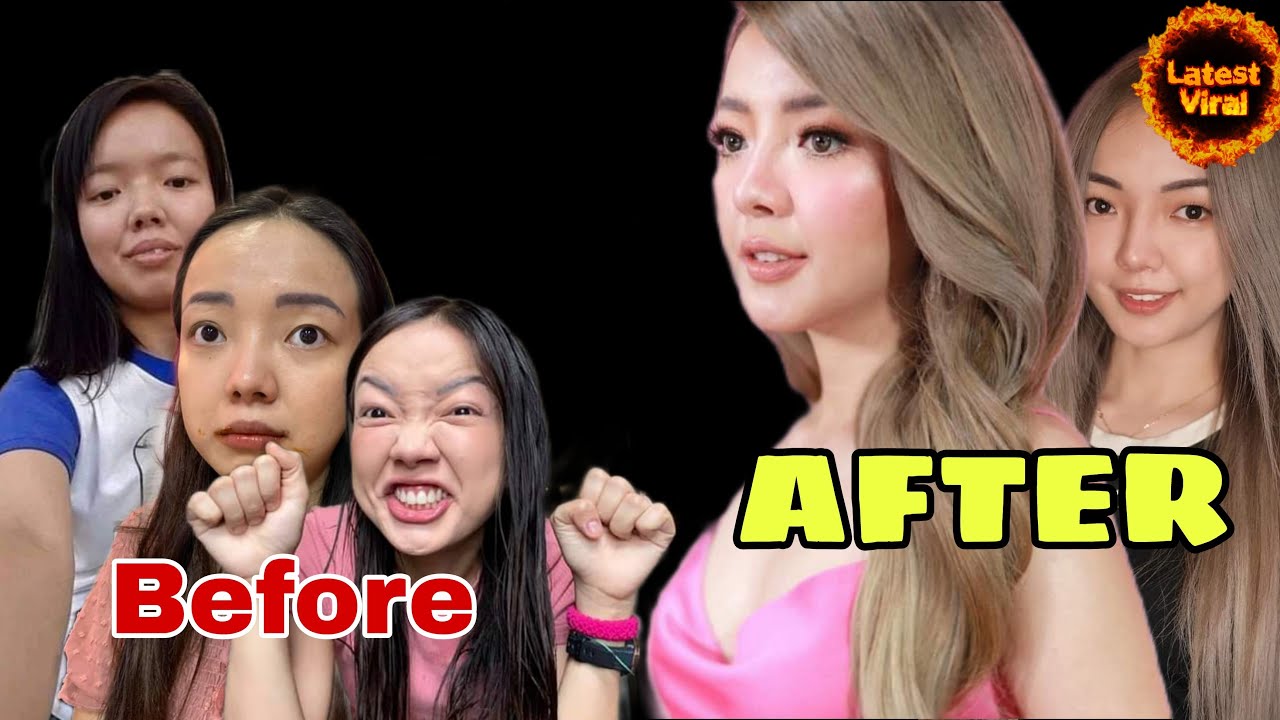 Since then, Rosmar's Tik Tok channel has experienced rapid growth, going from a few hundred thousand to 14.5 million followers in just two years.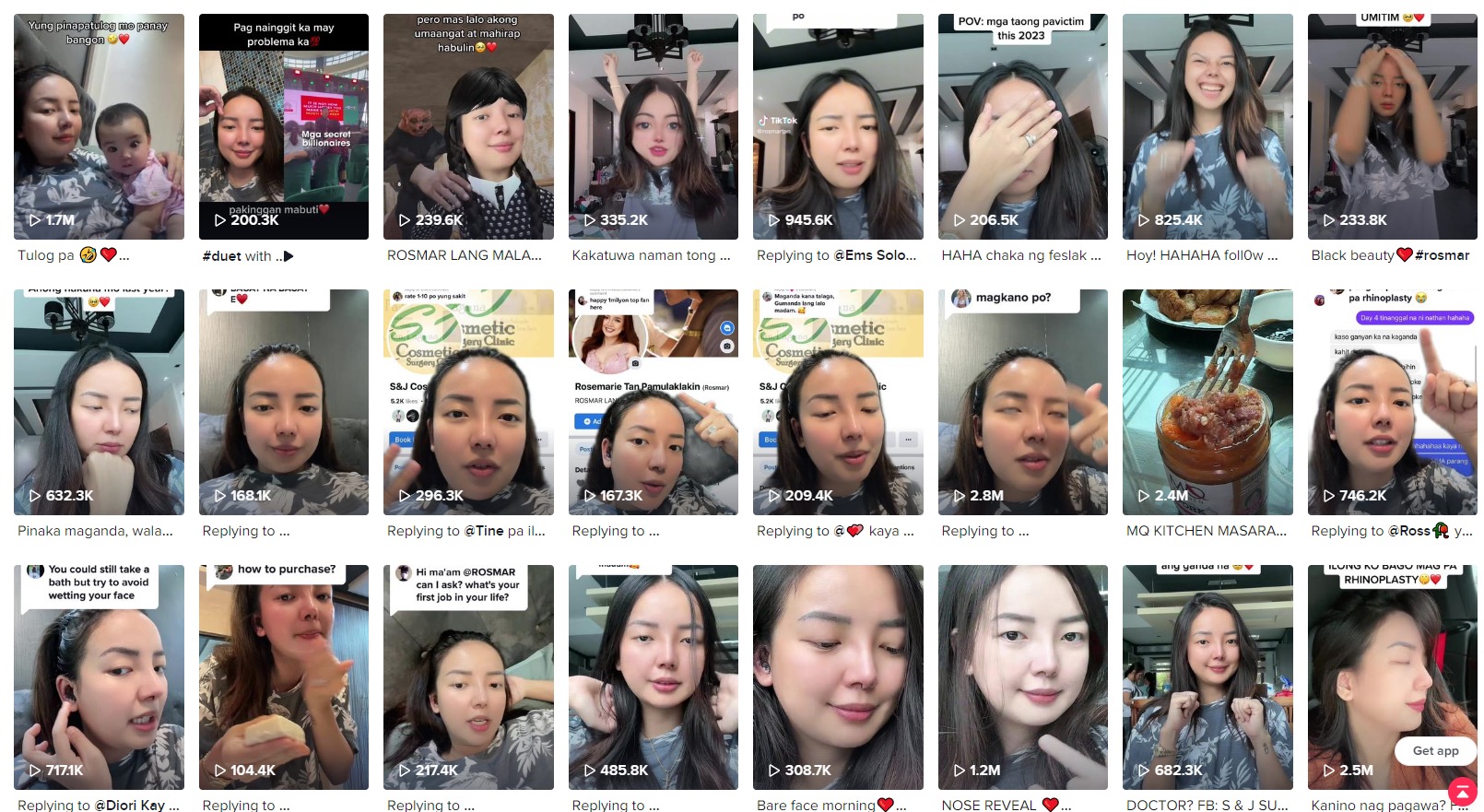 Rosmar doesn't want to depend on only social media, so she planned to build her own business model and administration platform:
Online Selling Site Rosmaronlinestore.com
Starting in 2022, the website is built on Shopify to connect orders with online payments and shipping.

Reach 30 – 50,000 visits monthly (statistics from Similar web). Nearly 100% of visits come from social networks and direct access.
Nearly 60% of visitors are male; 40% are female.
Thanks to genuine client reviews, a website gains the trust of potential customers.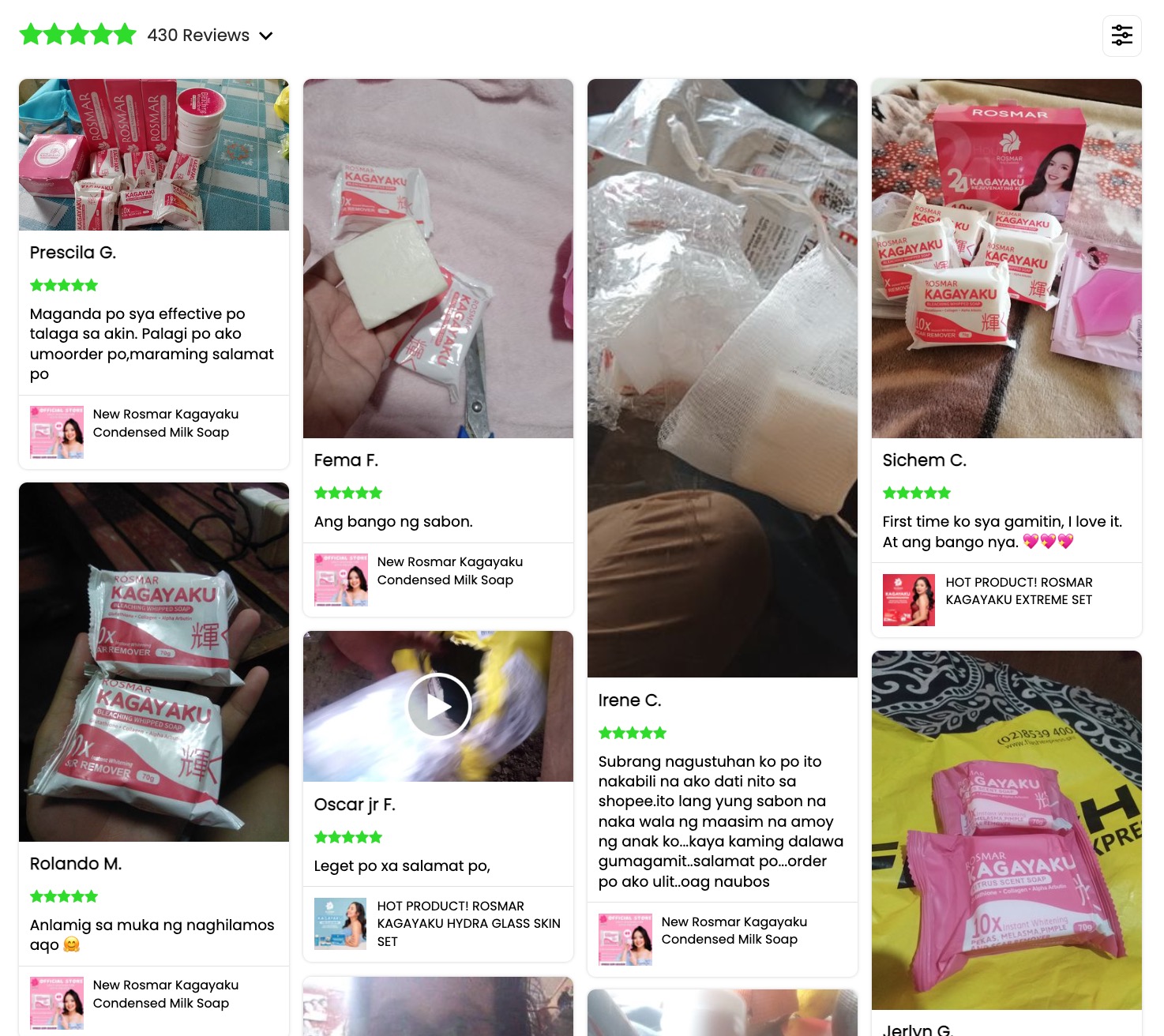 Website Rosmarskinessentials.com
Starting in 2022, <5,000 visits/month

Selling 2 products: Chocolate & Coffee Detox drink
Sales of this website are not as good as Rosmaronlinestore.com. Because the order price is quite expensive, around 350 PHP, 2-3 times higher than Nescafe packaged coffee in the Philippines.
Facebook Group
Rosmar also establishes Facebook groups to keep in touch with followers, potential consumers and develops a distribution system in provinces and cities.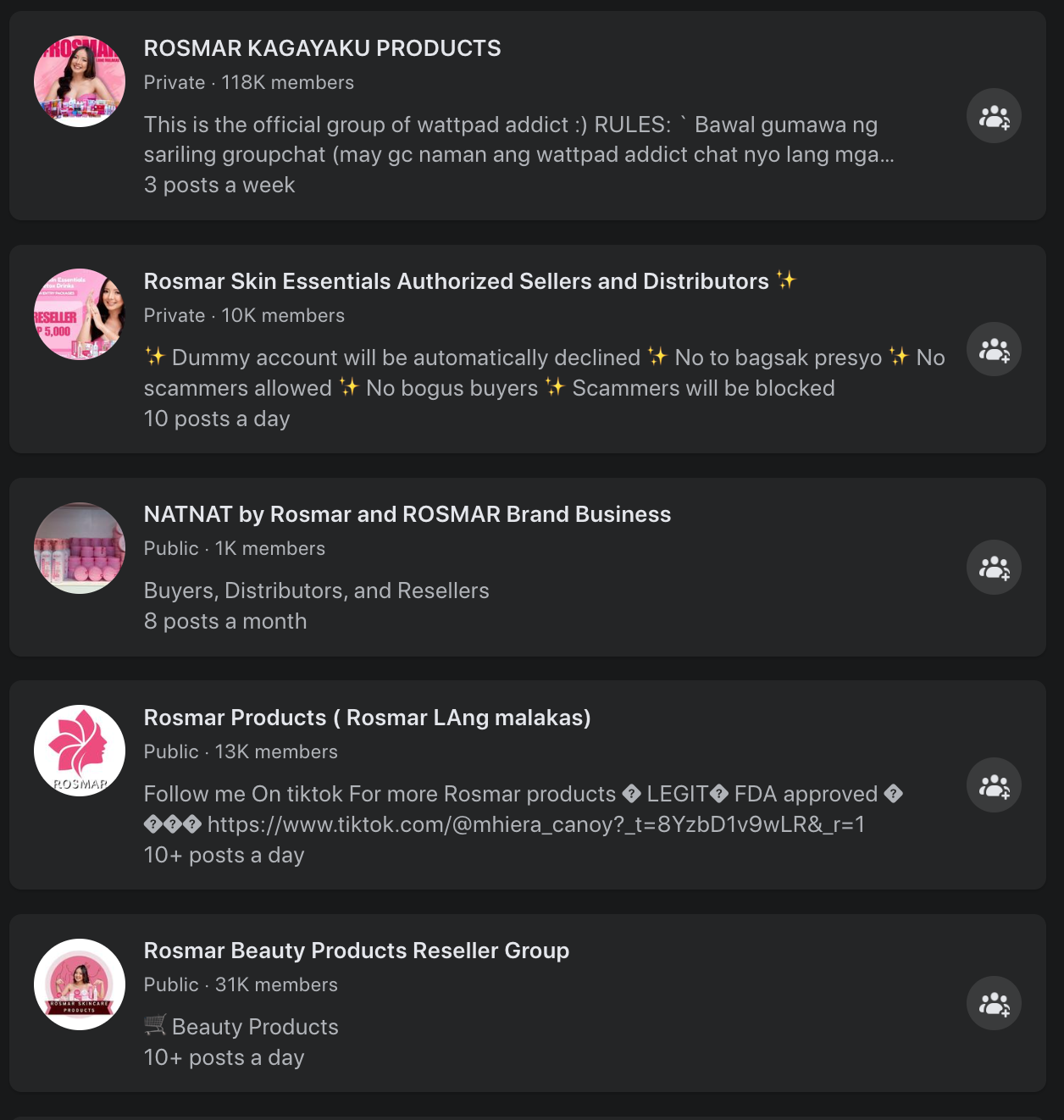 Instead of concentrating on one store or e-commerce platforms like Lazada or Shopify, Rosmar pushes distribution channels through her followers – turned them into reseller in cities because:
Lower shipping expenses for small orders

Reduce the cost of maintaining inventory at the main physical stores
Increase the number of orders at physical distribution locations (cheaper prices, lower shipping fees and increased trust because the distributors are consumers also)
Diversifying income
Recently, Rosmar has built her Passio page at https://rosmartan.passio.eco/ , using Affiliate and fan services.
With current conditions, the income from Affiliate is almost negligible for Rosmar. Therefore, she focuses more on features like Donation and Virtual Gift, which she can get donations from her followers. 
On January 19-20-2023, right after turning on the feature, Rosmar also introduced her Passio Page on social media. In just 2 days, she received more than 2,000 times through Passio Page, estimated income is over 120,000 PHP. Rosmar fans donate a small amount of 50 – 200 PHP per time.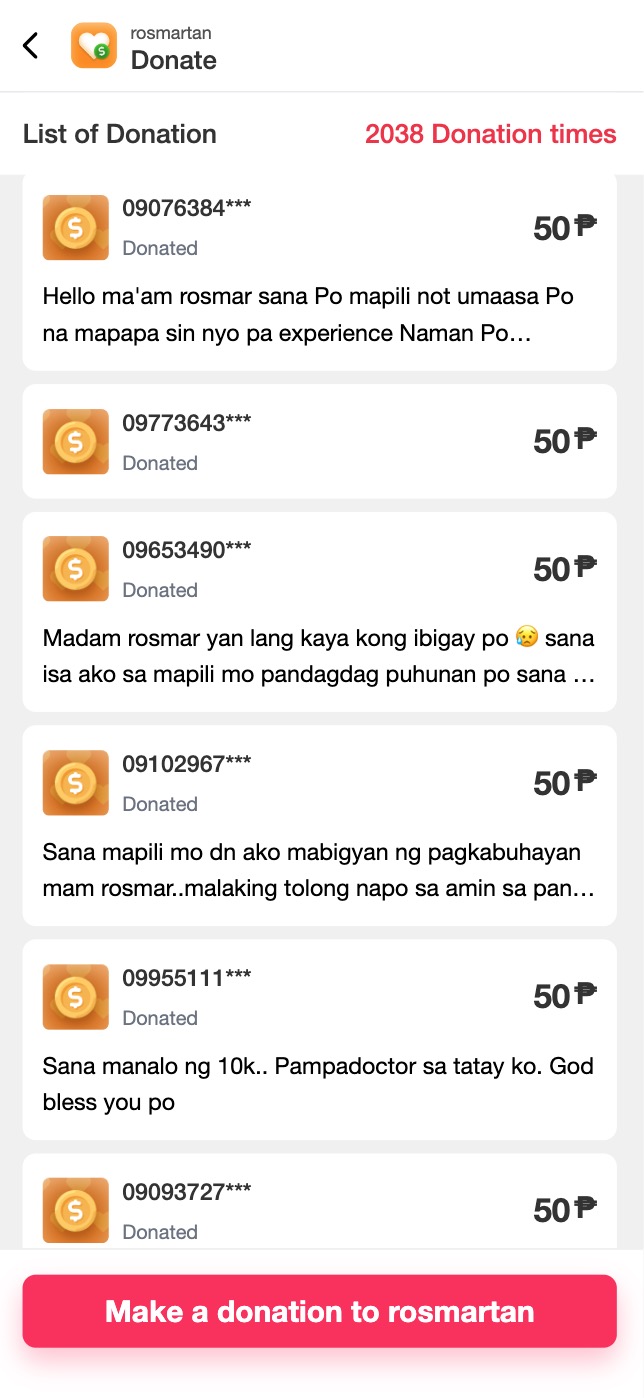 Most followers donate to Rosmar to support or receive gifts from Rosmar: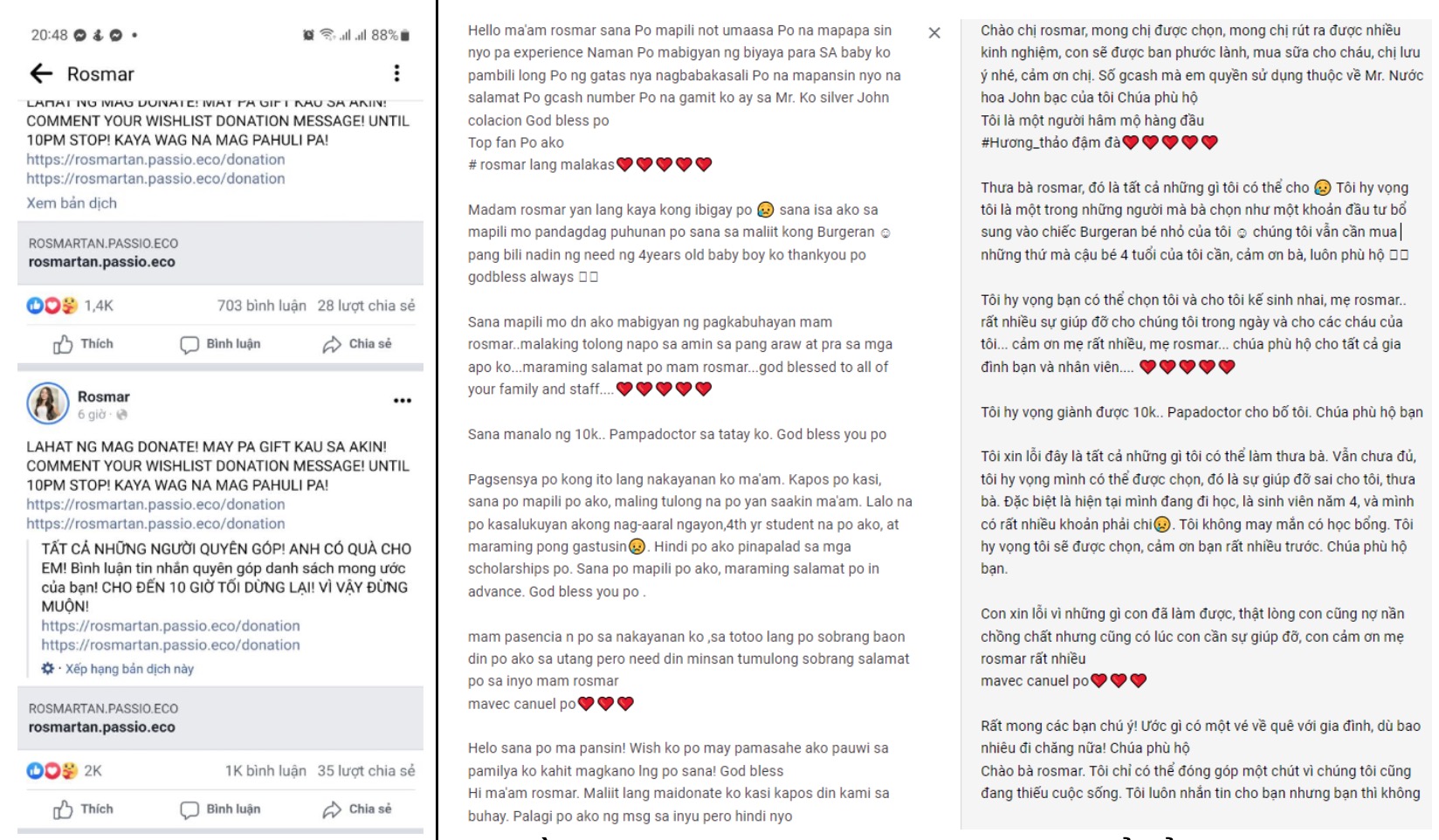 3 money-making lessons from Rosmar
Think of diverse income opportunities

Think like an entrepreneur: align your business products with your content/community development trends
Always looking for ways to optimize costs and simplify operations thanks to online platforms and communities
If you have a stable community of followers on social media, you can completely diversify your income by creating a Passio Page and using Fan Services like Donation, Virtual Gift,… like Rosmar. Try Passio and make money online now.