Earning 700$ selling digital products like printable planners is not a huge amount of cash. However, for Emily this is a remarkable accomplishment because she was a newbie when she started, had few followers on social media and lacked experience.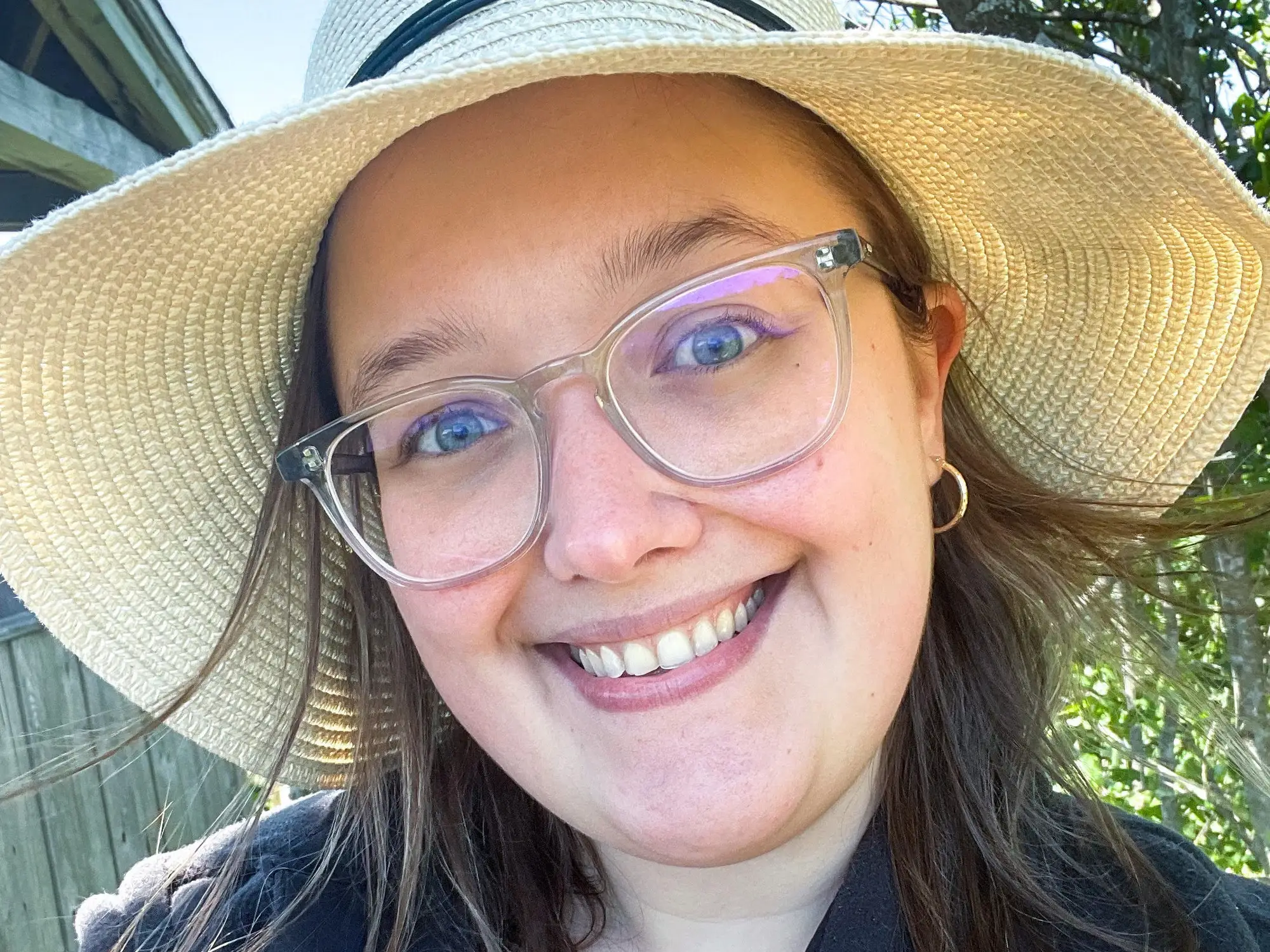 Emily McDermott
At first, Emily also didn't believe in the concept of passive income – where no ongoing effort is required. But it doesn't cost anything to start selling digital products as she decided to invest a few hours of her time into starting a digital product business. And she was successful in earning more than $700 from the sale of printable planners in the first month. The three things she did to generate the mentioned income are as follows: 
Searching for a niche market
"If you want to turn a profit quickly, don't look for a niche that is oversaturated with other sellers. It's not that success here is impossible; it's that it will take you longer to stand out in the crowd (the experienced and well-established crowd)." Emily said.
Emily approaches it by looking for a product that other sellers don't offer or aren't already focused on selling at that time. This will reduce competition and you will have more opportunities to approach customers than other sellers. (Keep in mind that there needs to be customers in this niche as well.)
So Emily decided on selling printable planners in her niche. (Emily posted an article about selling this digital product in 2021. By now the printable planners niche may have expanded and have more sellers.)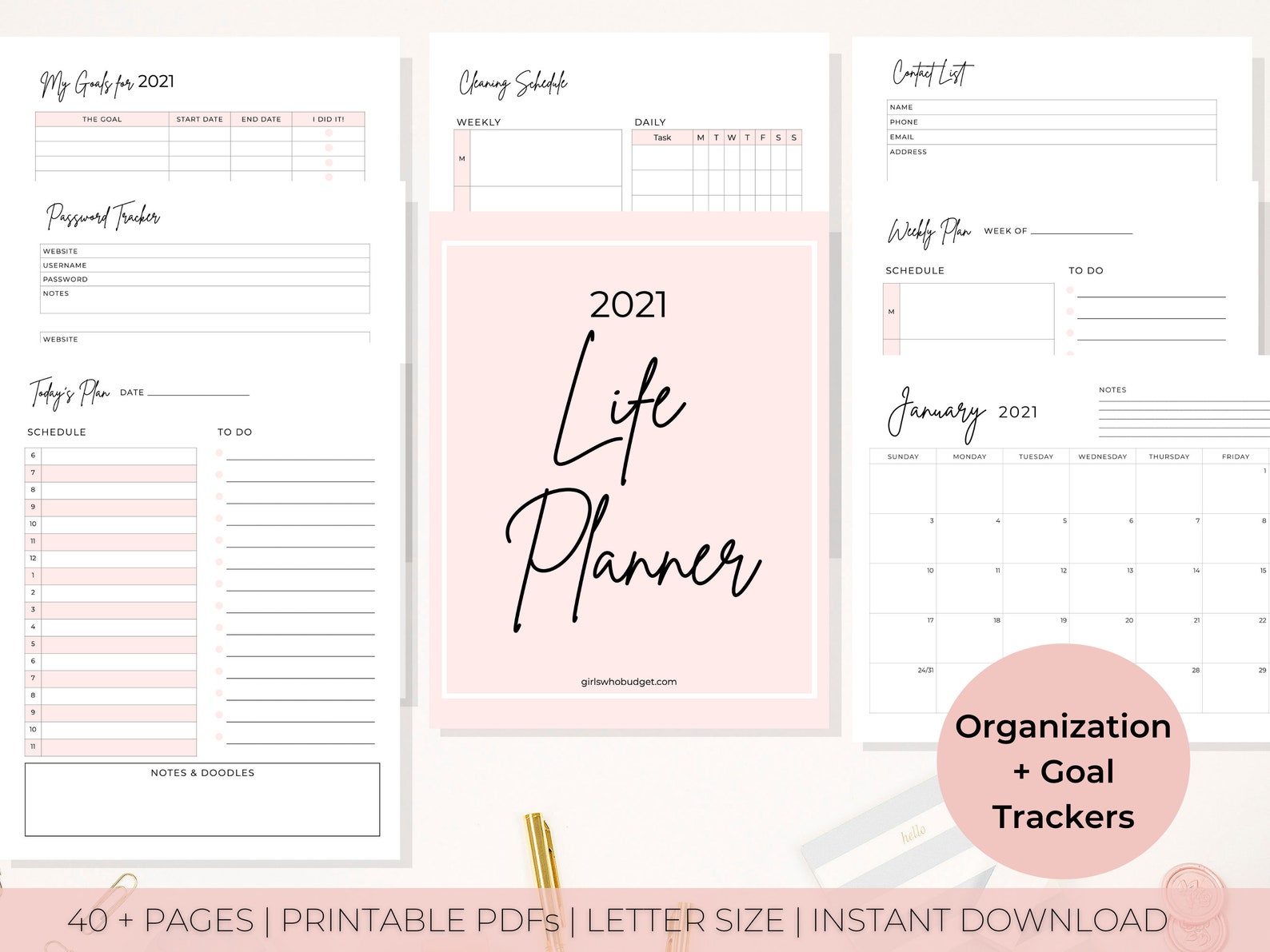 One of the printable planner templates is sold online by Emily
The advantages of selling printable planners are:
They are digital templates (PDF format) that you can download online

Once you pay for printable planners, it's yours forever

You can print it out easily and have as many copies as you want
To test out if your niche idea could work, Emily recommends using Google Trends (it's free) or Keywords Everywhere (Paid, but this tool goes into detail on the keywords people are searching for).
Looking for a digital product design platform
Since Emily was selling printable planners, she needed to make PDFs that customers could simply print off at home. She must also make these calendars attractive enough to attract customers to buy them.
As an amateur, Emily chose Canva to design her products. "Signing up for a free account on Canva was probably the best decision I made here. It's super user-friendly, and I could create exactly what I was envisioning in little time." Emily said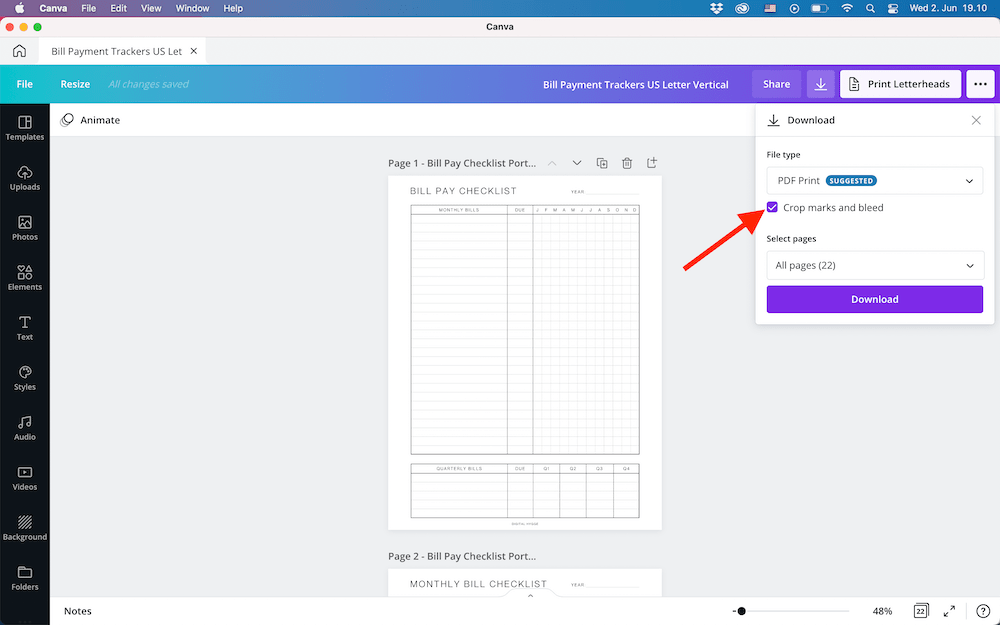 Emily creates printable planners with Canva, which is simple and free
In addition to Canva, you can also try other free platforms like Visme, crello, snappa,… to design your products.
Finding customers from (free) marketing and social networking platforms
Once you have your digital product set up, the next thing you need to do is definitely market your product and store. Emily goes out looking for customers because she doesn't yet have a large follower base or email list (which contains email addresses and other critical user data of your visitors).
Emily puts her digital products in front of her customers as much as possible. Here's how she did it: Run ads (paid), sponsor products (free) and promote products on Pinterest (free).
Run ads (paid)
Emily didn't spend hundreds of dollars on advertising, only to have one or two sales come in. She started small, just $1 a day. And continue to gradually adjust if it starts to work and generate sales.
Product Sponsorship (free)
During the period of selling printables planners, Emily was approached by a Youtuber who wanted to introduce Emily's digital products on her youtube channel. Therefore, Emily gave some freebies to that YouTuber so she could advertise for free. The YouTuber also put a purchase link to Emily's online store in the video and added it to the description box section for anyone who wanted to buy the products. That gives Emily a new opportunity to boost sales.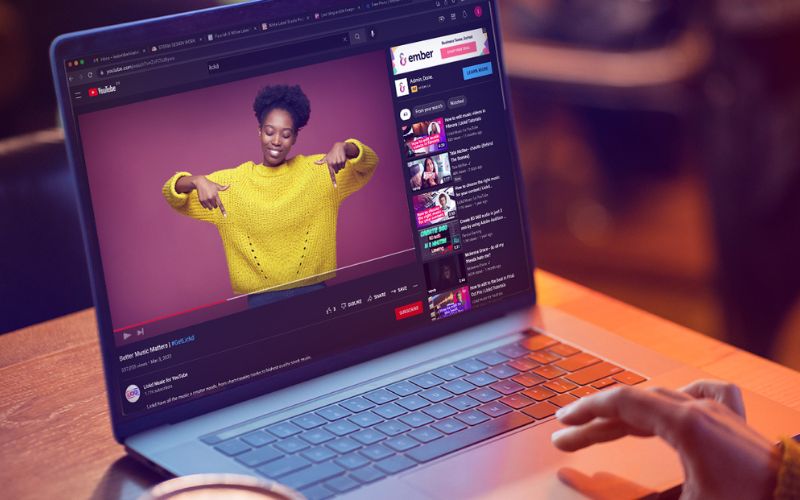 Emily gives Youtuber freebies to promote her products for free
So, one free promotional tip you can learn here is: You can reach out to YouTubers, Influencers, or anyone interested in introducing your products to their followers.
Also, you can create your own social media or a Youtube channel to provide information on the products you are selling. For example, with the product printable planners, you can create content such as: how to use the product; how to manage time more effectively throughout the day; and so on.
Using Pinterest
In addition to the above two ways, Emily also markets her digital products by posting them on the Pinterest platform. Pinterest is a top image search engine today and it allows you to upload images for free. Emily posted her planner templates which were designed on Canva and pinned it to her profile on Pinterest. This helps her market her digital products for free.
If you want to sell digital images like Emily, you can promote them on platforms like Pinterest, Instagram, … then attach the bio link on the bio section for customers to purchase.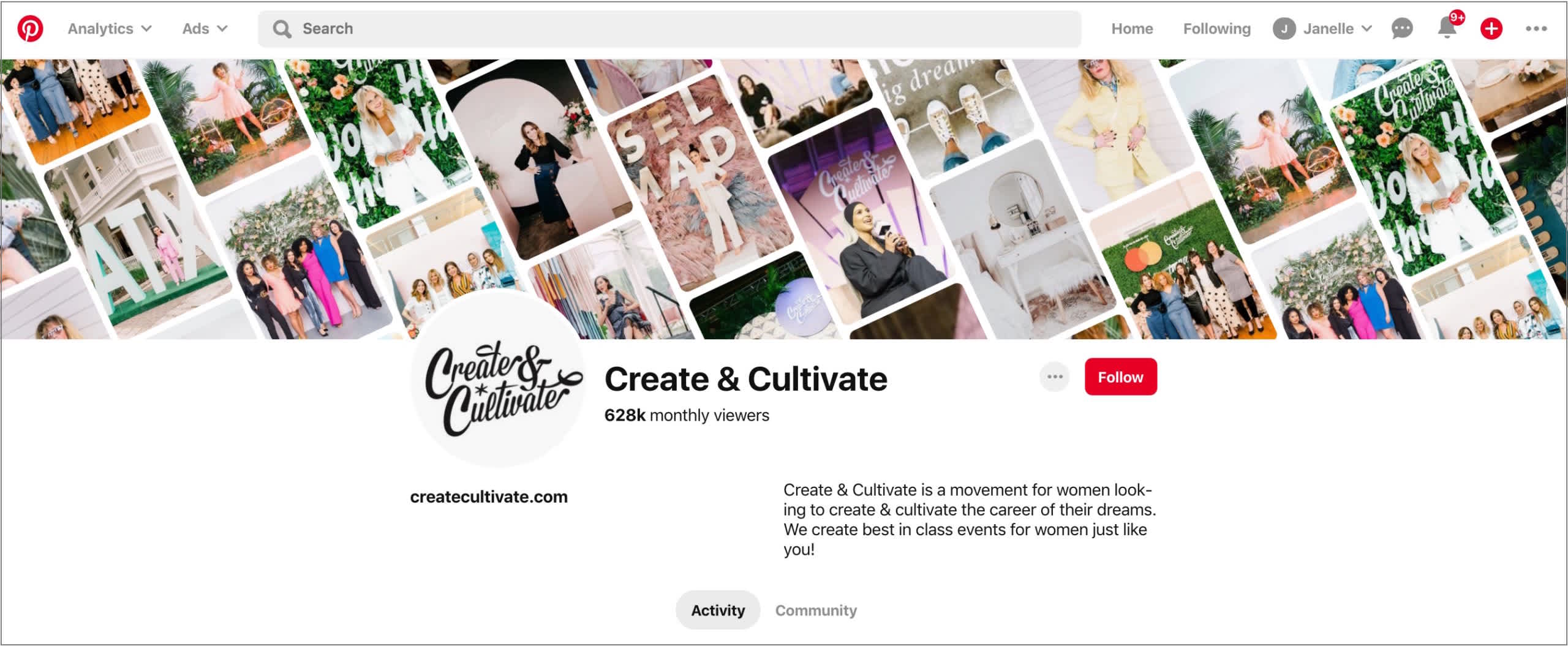 This Pinterest account puts a personal website link (createcultivate) in the bio section to convert customers to make purchases
And those are the ways that helped Emily earn over $700 in the first month of selling digital products online. You can also earn that amount (or even more) by selling digital products on Passio.
Passio is Southeast Asia's leading content creator platform. You can create a bio page for free and start selling digital products on our platform.
Passio integrates domestic payment gateways: GrabPay, Shopee Pay, Gcash, Paymaya

Passio has the lowest selling fee

24/7 support.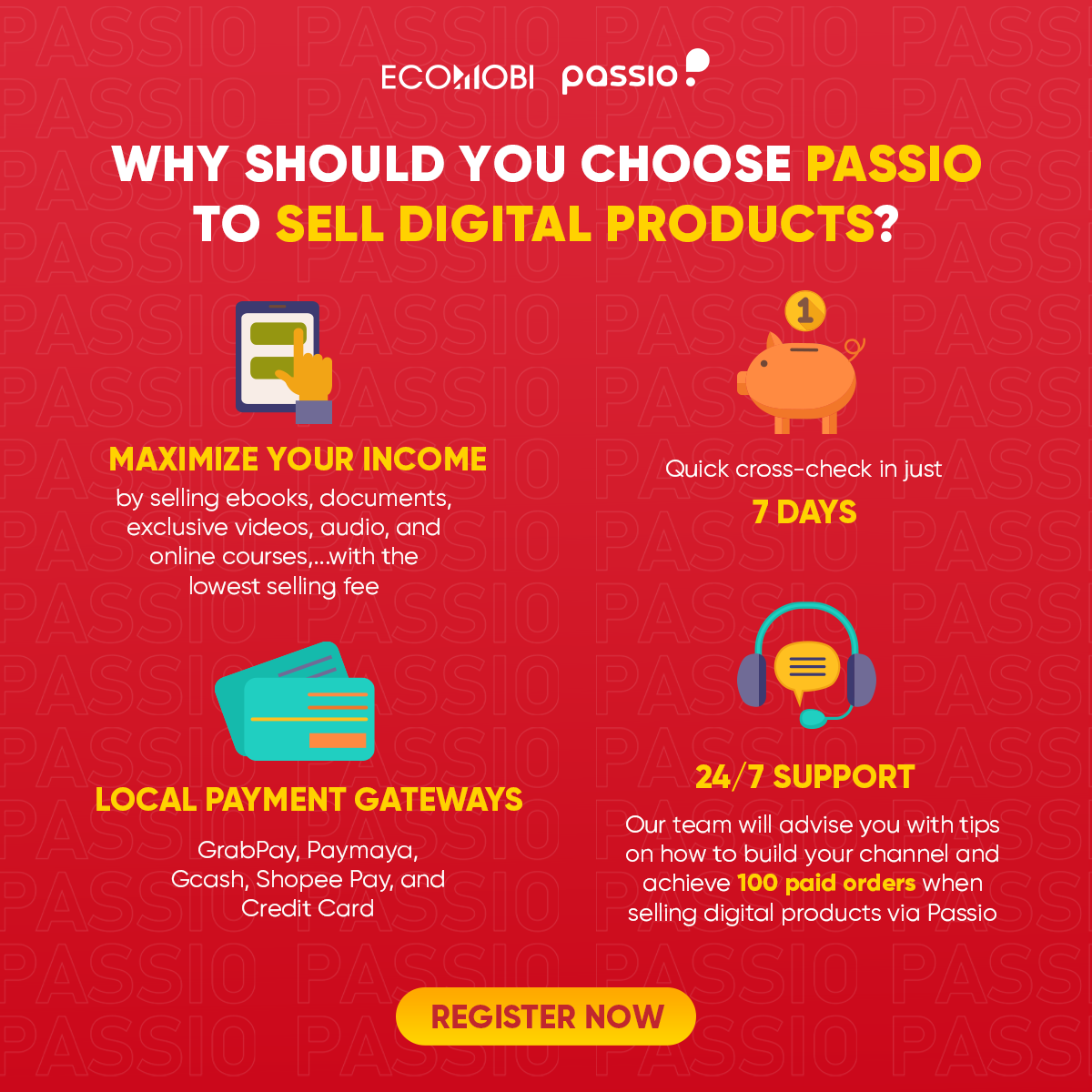 Begin your digital products business with us today: https://en.passio.eco/fan-service