With the Passio Page tool to create a free bio page and a series of new monetization features, Passio will help creators maximize their income.
What is Passio Page?
#
Passio Page is a mobile Bio Page creating tool of Passio, which helps content creators create a free Link-in-bio in just 3 minutes right on their mobile phones. Passio Page is the first choice of content creators to make money online and build personal branding on online platforms because of advantages such as:
Free: Currently, Passio is entirely free for everyone. You just need to download the app, register an account and you can immediately create a personal "branded" bio page for free
Various monetization features:

Integrate many features to diversify income for content creators: Affiliate, receive bookings from top brands, sell digital products, receive donations and online gifts, …

Personalization: when you sign up for Passio you will have a bio page with your domain name and the freedom to design it in your own style.
Easy to use: Passio Page helps you customize pages right on your mobile phone with just drag and drop, no design or programming knowledge required
Diversity of payment methods: Passio supports domestic payment gateways (Momo, Shopee Pay, domestic ATM cards) or international to help customers make quick purchases and content creators to withdraw money "in the blink of an eye"
Detailed reporting and management system: The feature of reporting statistics by order, and detailed monthly income will help you easily track and optimize the activities you are implementing.
1-1 support: Creators participating in the Passio platform will be taken care of 1-1 until the first order is placed and can join Passio's thousands of members group to learn and share experiences.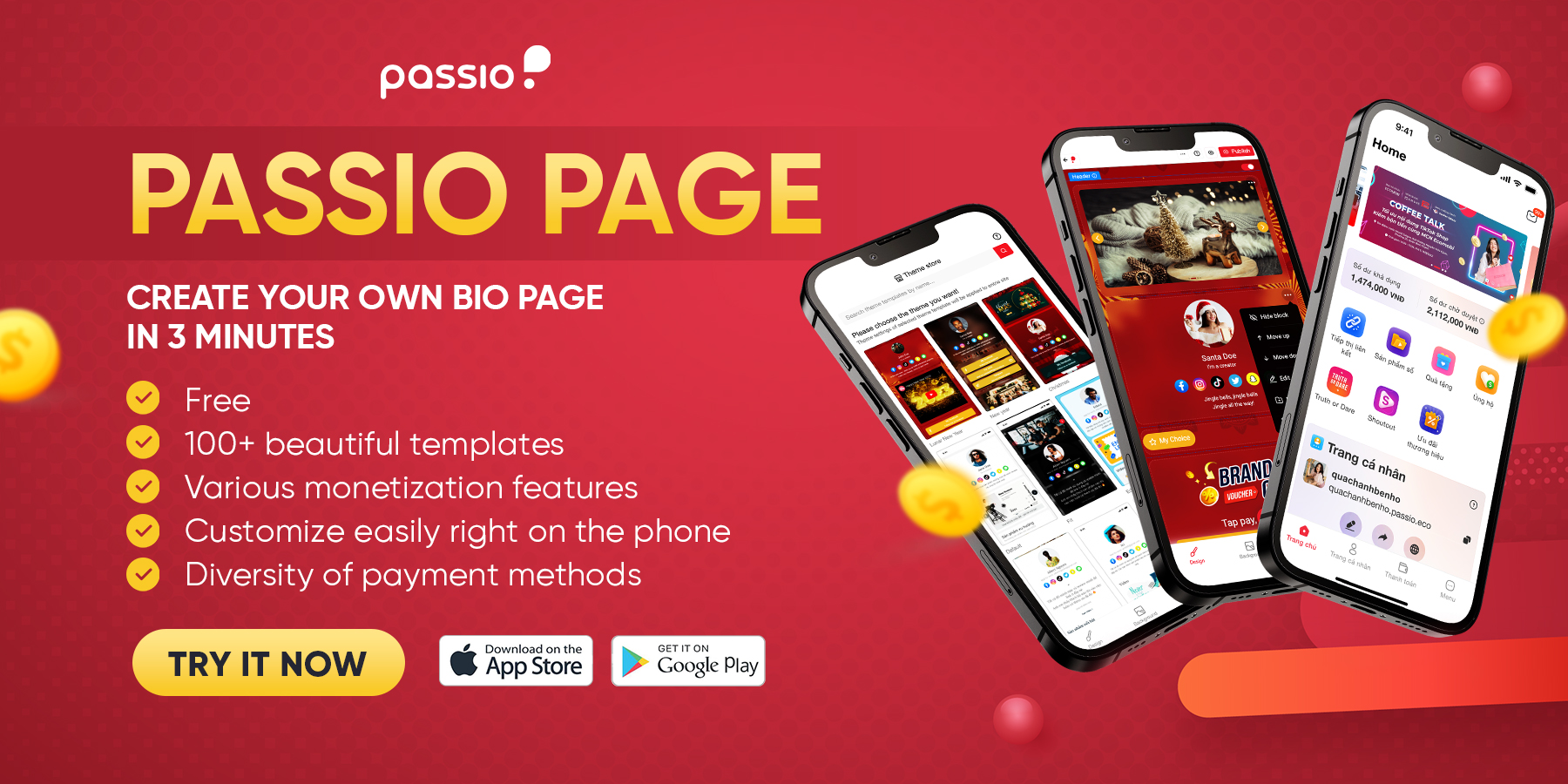 How can Passio help content creators raise their income?
#
Once a Passio Page has been successfully created, you can integrate the following features into your bio pages to start making money on the Internet: Affiliate, Direct Brand Campaign, Brand Gift, Donation, Virtual Gift, Truth Or Dare, Digital Product and Video Shoutout.
Receive "huge" commissions from Affiliate and Direct Brand Campaign #
Using the Passio platform, Content Creators have the opportunity to increase their income by participating in affiliate marketing programs:
With major e-commerce platforms such as Lazada, Shopee, … with a commission percentage of up to 9,6%.

With Direct Brand Campaigns directly from 10,000+ top brands: Chance to get free sponsored products and bonus levels up to more than 30%.
Some prominent names that have earned millions of PHP per month by working as an affiliate with Passio can be mentioned such as: Maica Clidoro, Pauleenardemil, Katlansang,… etc.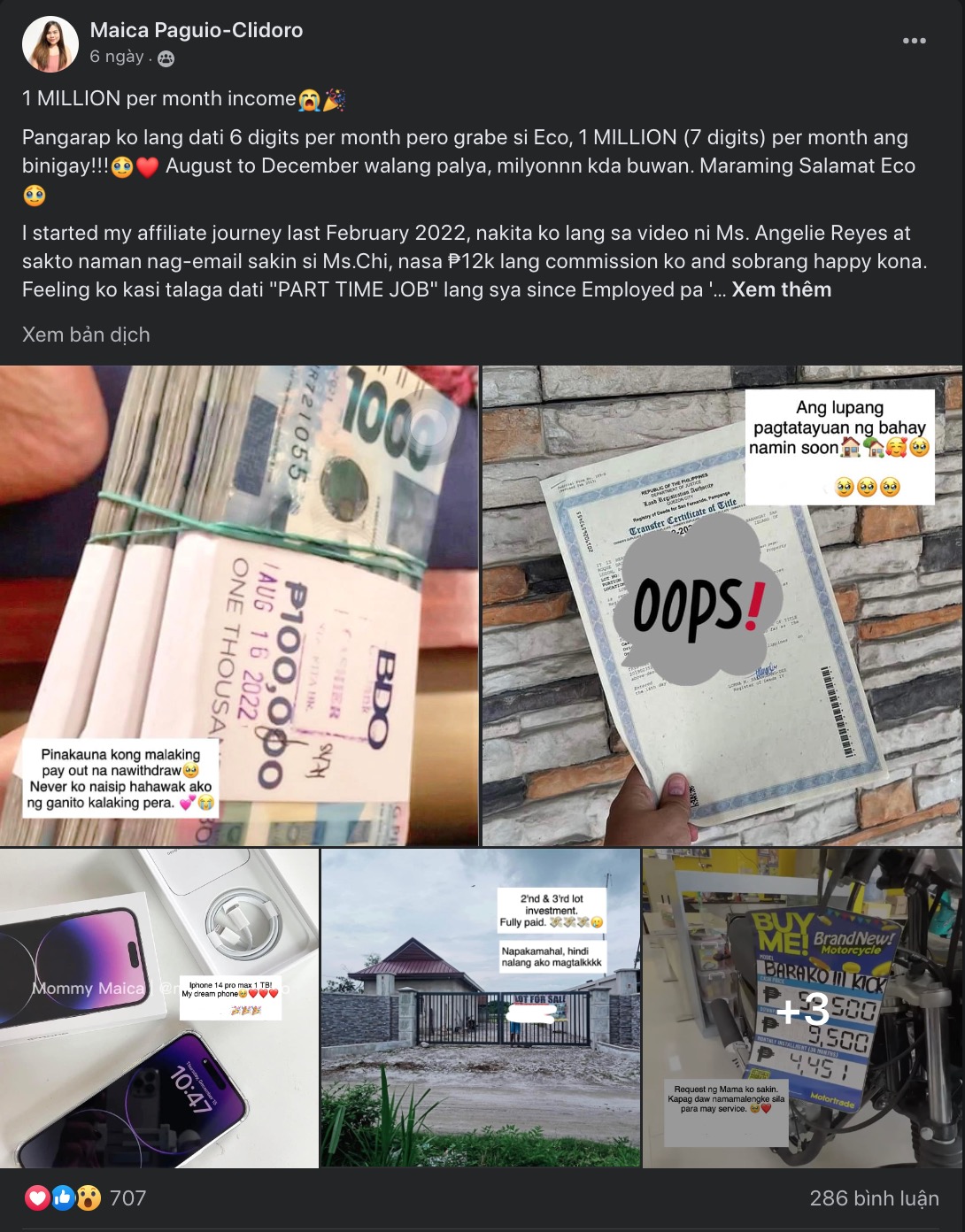 Maica Clidoro shares her "1 million/month income" story in Ecomobi Passio Community Philippines Group 
Read more HERE
BrandGift is a newly launched feature of Passio, helping to promote promotions, hot deals and gifts for fans/followers through Content Creators' bio page. With each saving of voucher from Brand Gift and successful purchase, Creators will receive income "tiers" such as: Base commissions, brand bonuses and other attractive bonus programs up to 30%.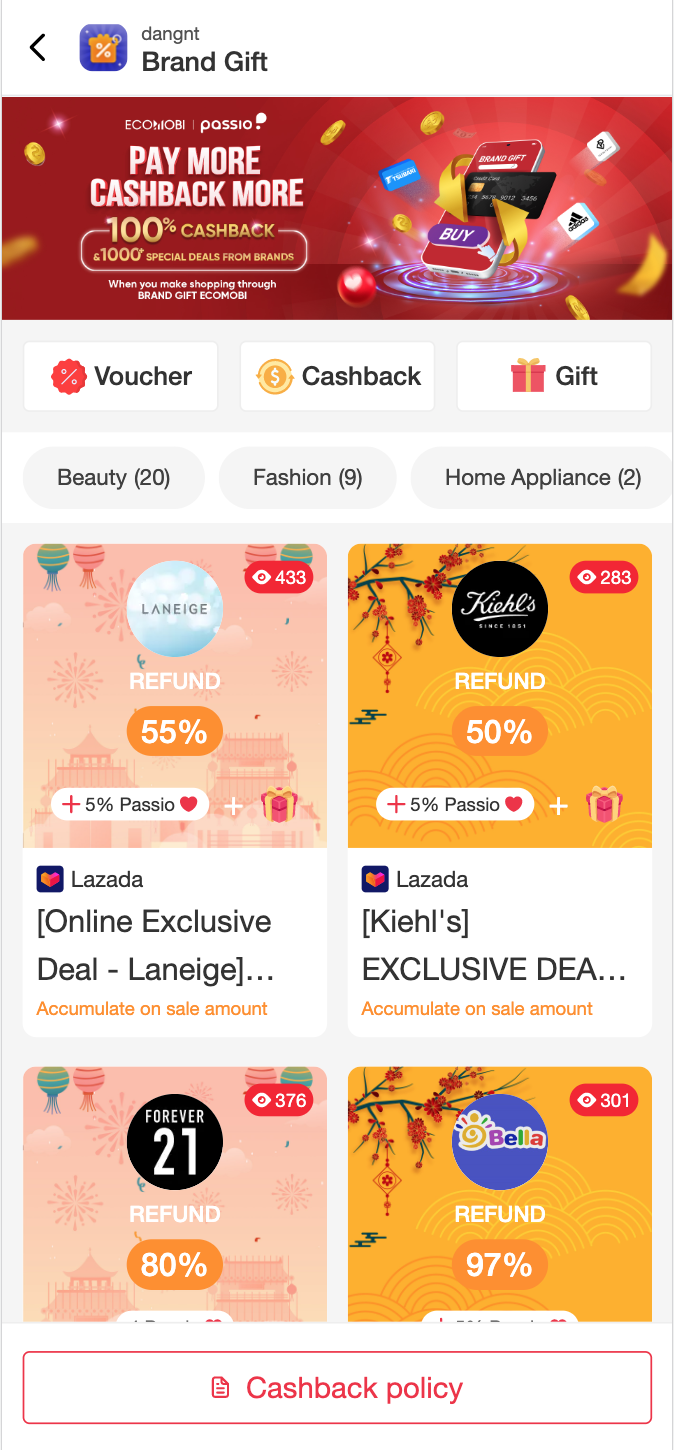 In addition, integrating Brand Gift into Passio Page also helps Content Creators increase their credibility with their followers by regularly sharing exclusive discount deals from many big brands. 
Unlike platforms that can only place affiliate links or receive bookings from brands, Passio also allows content creators to sell digital products (ebooks/documents, courses, consulting). online, …) through a personal bio page.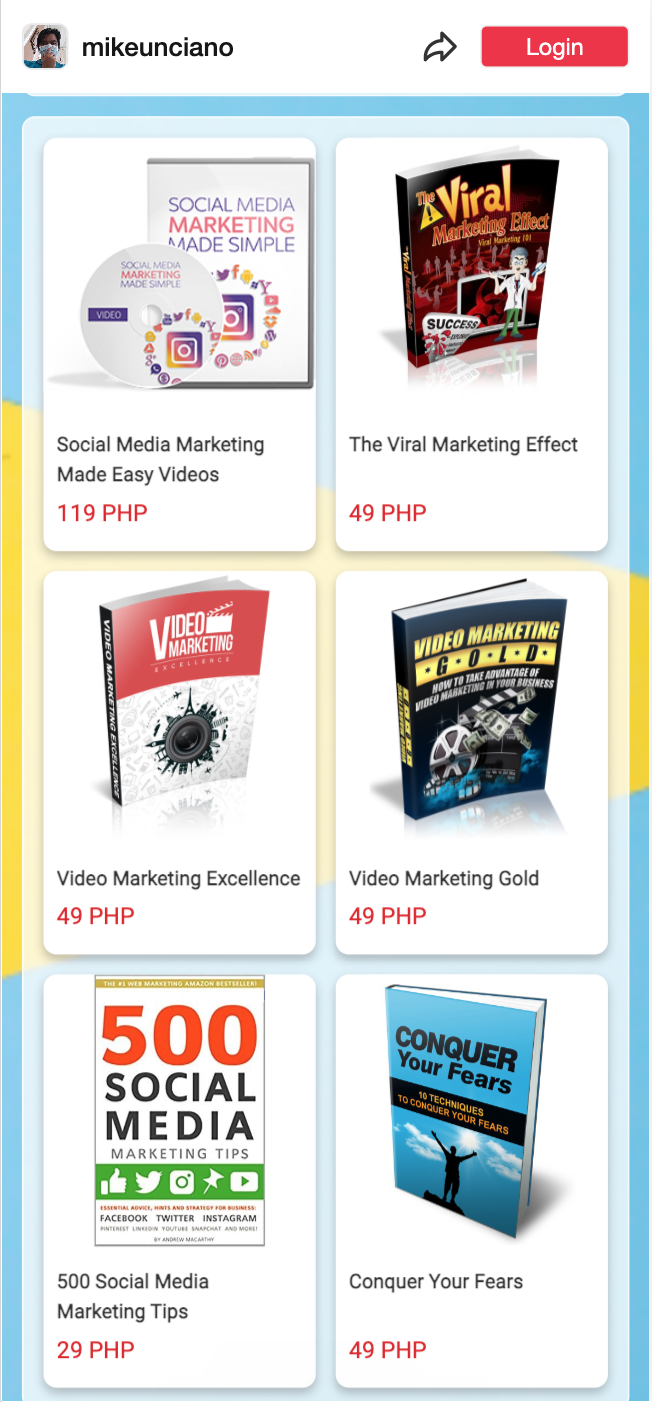 Mikeunciano – One of many talented creators on Passio using Passio Page to earn extra income from selling digital products
Using Passio to sell digital products, creators will: 
Create a personal bio page to sell products for free

Page integrated with domestic payment gateway

Low conversion cost in the market

Quick withdrawal 

Support 1-1. 
The term "donate" & support has always been associated with streamers. However, by joining the Passio platform, content creators can still receive virtual donations and gifts through their bio page anytime, anywhere without the need for a live livestream.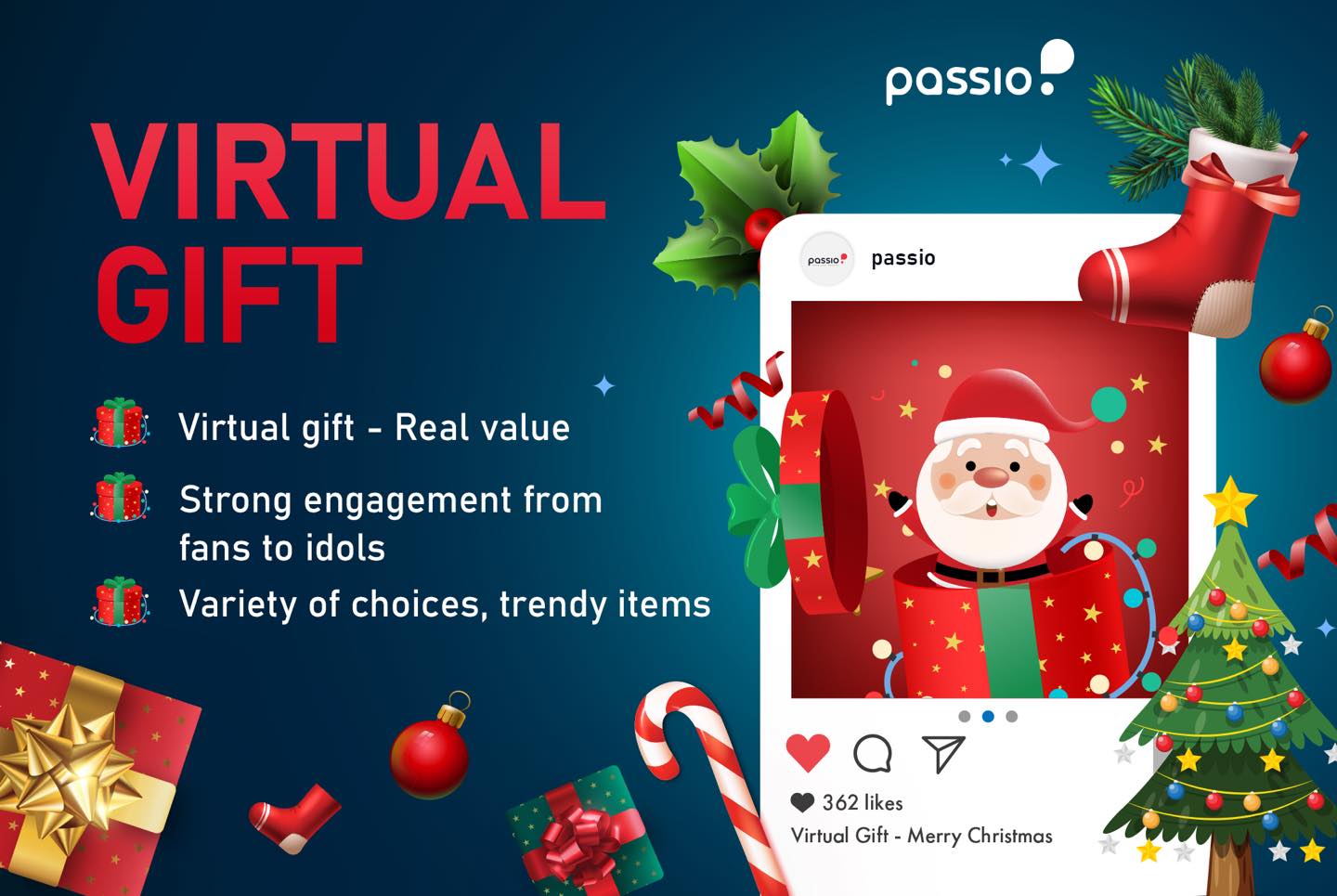 By integrating Donation and Virtual Gift features into the bio page, creators can increase their income unlimitedly by receiving donations in real money (via Donation) or virtual gifts (Gifts will have multiple denominations). different, up to 1 million). In particular, Donation is also the feature with the lowest conversion cost of Passio because it is completely free of platform fees. Creators will only need to pay 5% of the payment gateway fee and can pocket the remaining 95% of revenue.
Generate sustainable income from your own followers with Video Shoutout and Truth Or Dare #
Most KOL/Content Creators lack interaction or have to wait for big events to interact directly with fans. While they are an integral part of the profession of influencers. Understanding this, Passio brings new technology solutions that can both connect and interact with fans and bring additional income for KOL from its fan community such as: 
Video Shoutout: A feature that allows fans to send requests to their favorite KOL/Content Creator to make videos for special occasions such as: Birthdays, congratulations, anniversaries, marriage proposals, etc. for a certain fee.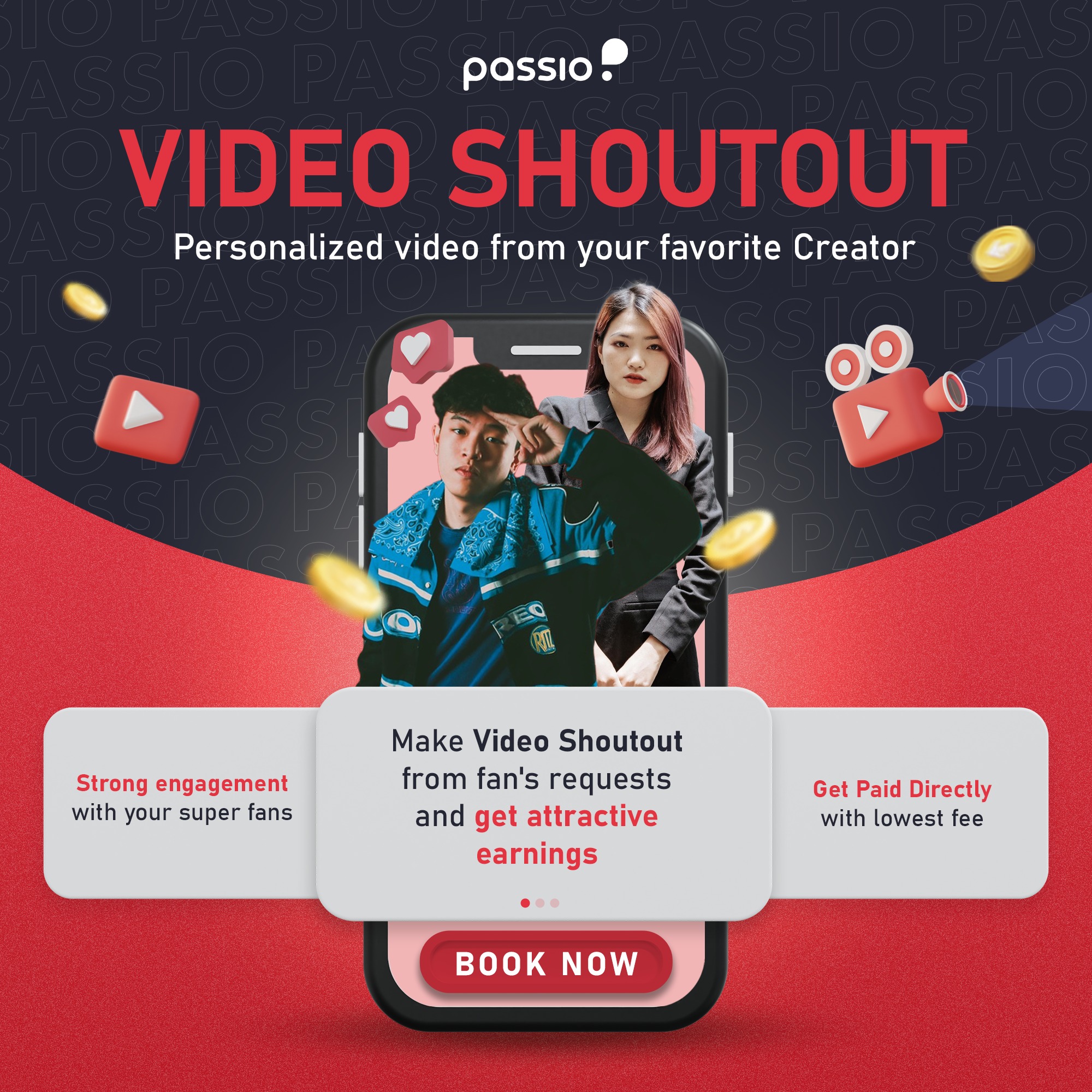 Truth or Dare: A game where fans can ask a question for free (Truth) or request a challenge by making a video (Dare) for KOL/Content Creator. Fans will have to include a fee if they choose to set up the Dare challenge.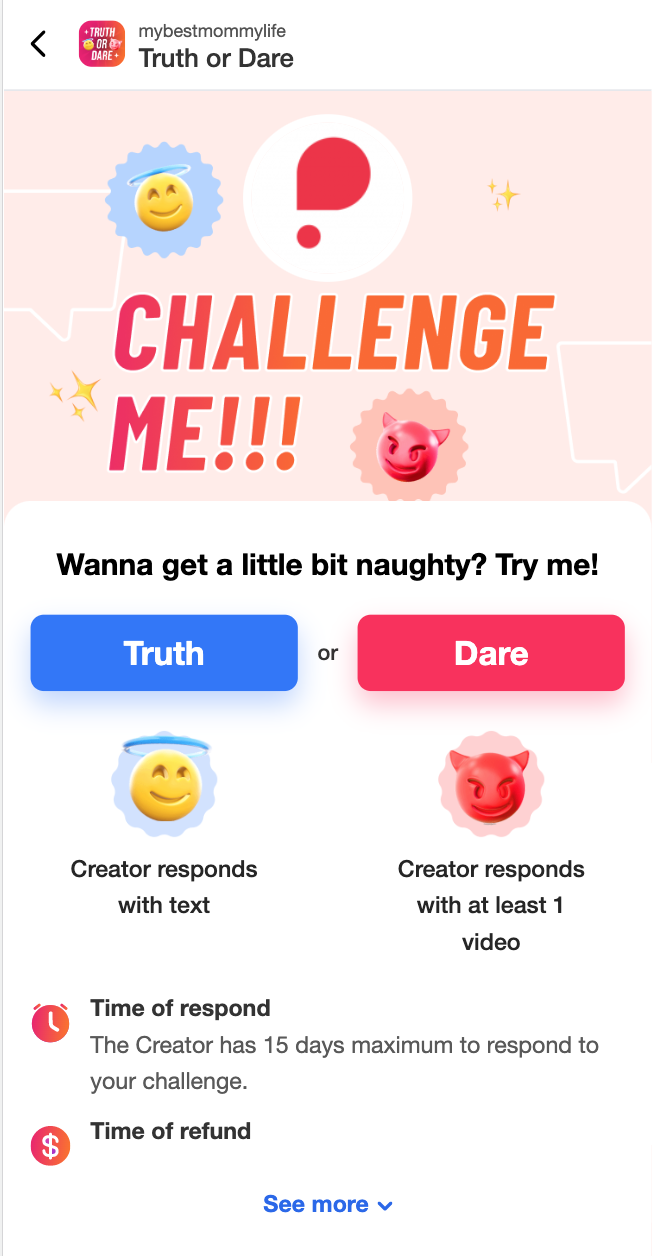 Join the Passio platform today to transform your passion into a reliable source of income.