In addition to affiliate marketing or selling digital products, content creators can completely increase their monthly income through the Virtual Gift feature integrated into Passio.
What is Virtual gift?
#
Virtual Gift is a new feature from Passio. Virtual Gift enables fans to send their favorite creators presents in the form of thoughtful messages along with online gifts that can be exchanged for cash in various amounts. Online gifts can be a cup of coffee, a kiss, etc. The trend of virtual gifting is quite popular around the world and has now been integrated into the platform by Passio to help content creators diversify their monthly income.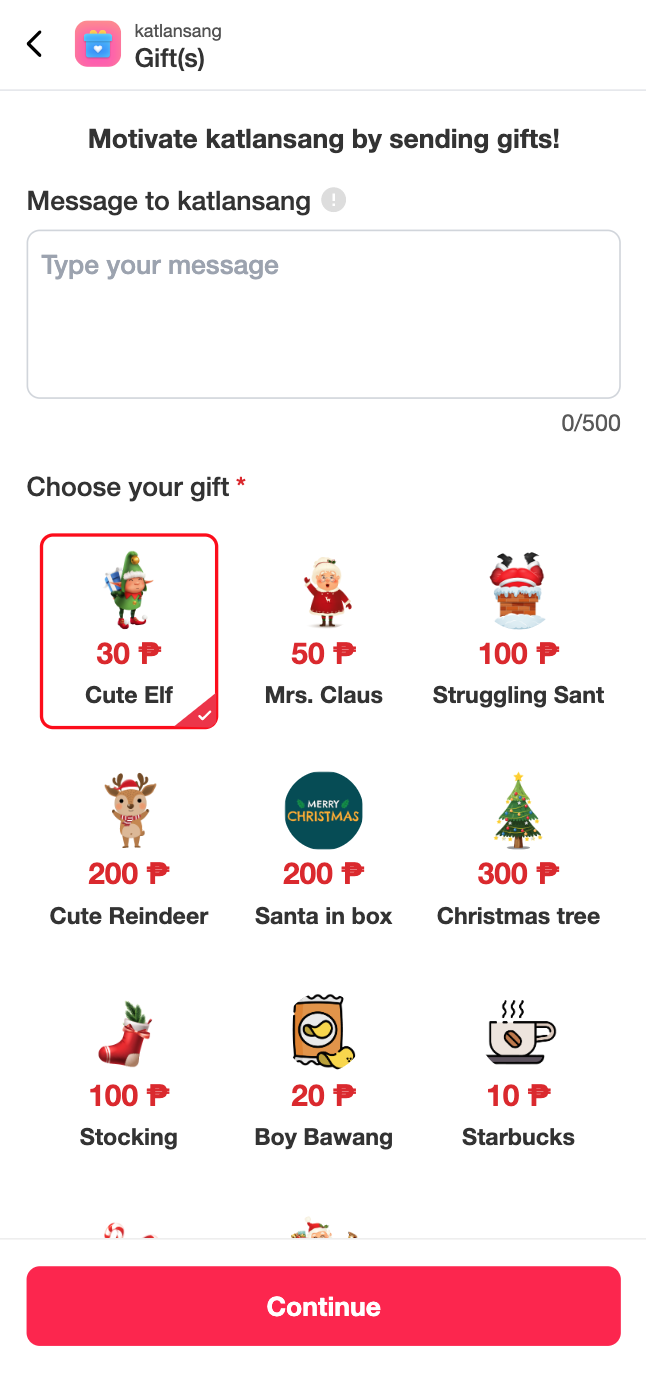 Why should content creators integrate Virtual Gift into Bio page? 
#
Connect with fans
#
Followers are an integral part of content creators. Integrating the Virtual Gift feature right on your bio page will help your fans/followers express their love and support for you wherever they are. Receiving more virtual gifts from your followers demonstrates that your content is useful and targets the right audience. That would be great motivation you can have to produce more great content on your channel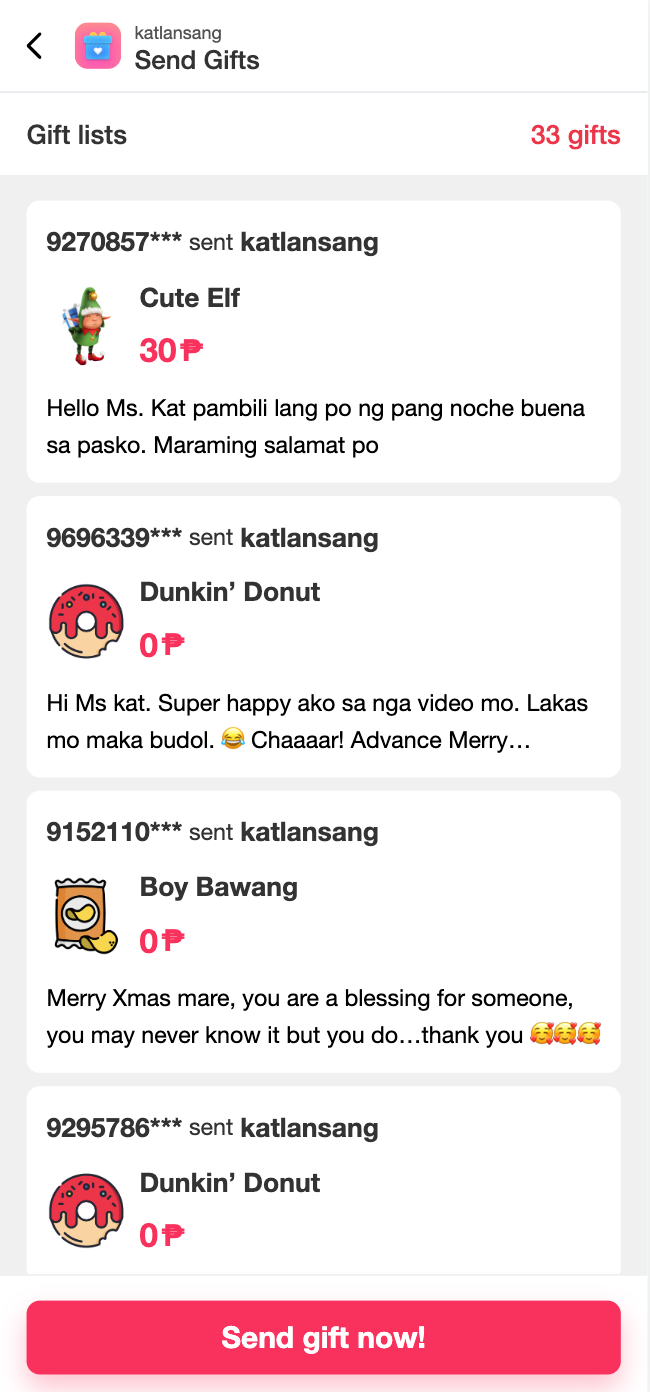 "Nice! This feature has brought such nice experience to me because I have received a lot of meaningful words from my followers. That encourages me a lot to create more contents." Katlansang – Hot Tiktoker of Passio said.
Increase your income
#
As mentioned above, Virtual Gift feature will be an additional way for content creators to have extra income by receiving gifts from their fans. Virtual gifts will have many names and images corresponding to different denominations from 0 PHP (voucher), 20 PHP to 100 PHP. As a result, fans will also have more options to give to Content Creators.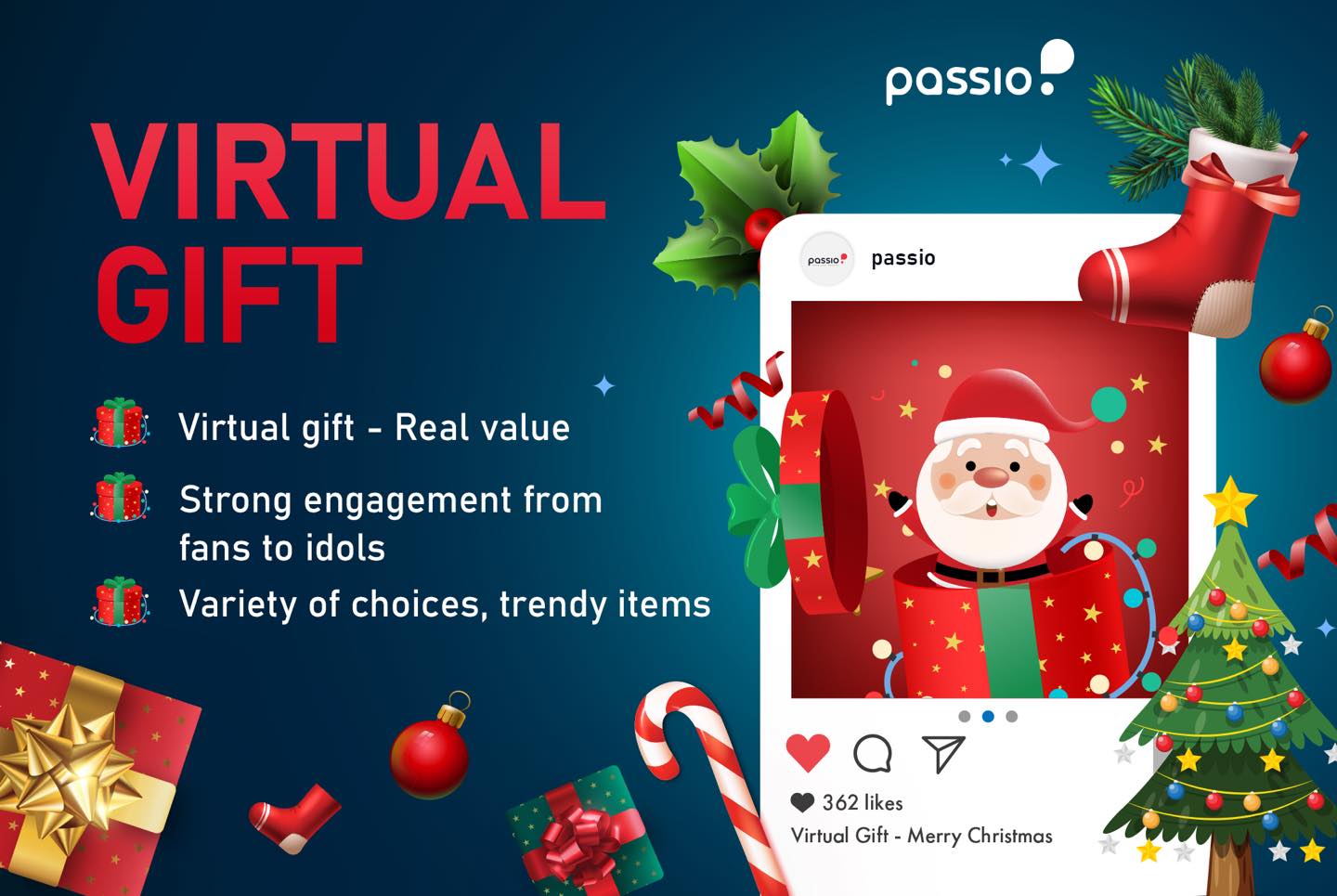 If the content on your channel is quality and attracts a lot of Followers, then your rate of receiving gifts (money) will be higher. This will be a very attractive source of passive income and all you need to do is add 1 block of Virtual Gift to your Bio Page for your fans to give you gifts.
Extremely low conversion costs
#
Instead of extremely high conversion costs (50-50) like Tik Tok or Youtube, Passio currently only applies a 15% withdrawal fee for Virtual Gift, including a 10% platform fee and a 5% payment gateway fee. This will certainly be a huge advantage for content creators who have been and will be collaborating with Passio.
With the above advantages, surely Content Creators cannot help but integrate Virtual Gift into their bio page. Quickly add this feature to your page! Follow the detailed instructions here.