The latest online monetization feature on Passio promises to help Content Creators increase passive income simply and easily just by recording short videos.
What is a shout-out video?
#
Answer: Shout-out video is a new feature that allows fans to send requests to their idols to make videos for special occasions such as: Birthdays, congratulations, anniversaries, marriage proposals, etc., for some fee.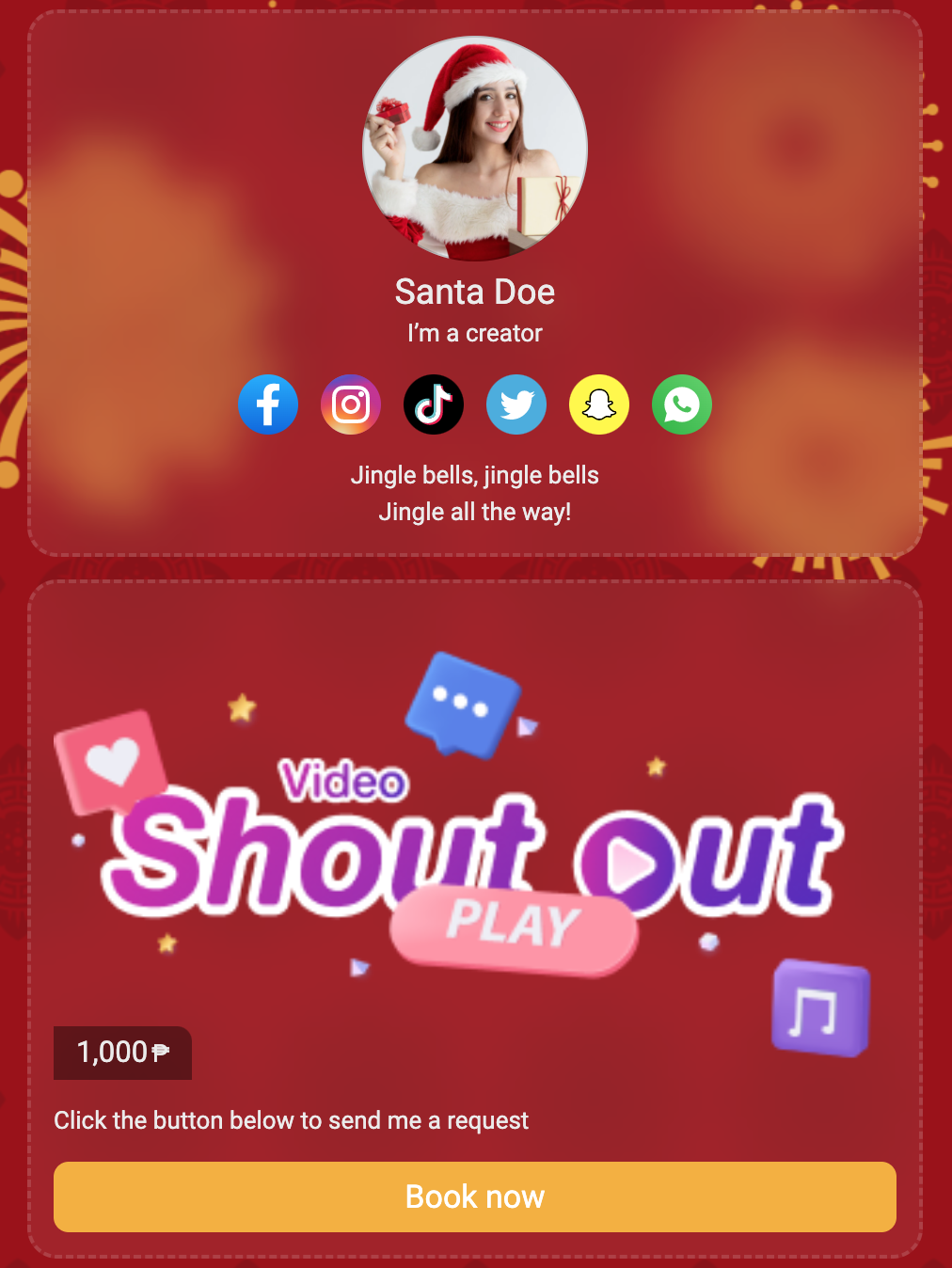 How can I make a shout-out video for my fans?
#
Answer: You can record videos with other software/applications and directly upload those videos from your phone or computer to Passio to respond to the fans' requests.
How to add Video Shoutout to my personal bio?
#
Answer: Kindly read the detailed instructions on how to set up the shout-out video feature here.
How can I send videos to fans?
#
Answer: After you upload your video to Passio via the "Reply" button on each request, the Passio system will automatically send a notification email to the requester.
After uploading a response video, how long will it take for me to receive the money?
#
Answer: After you fulfill the fans' requests, the amount charged to the fans will be shown in your account and validated by the Passio operation team. After one week, you can withdraw money from the Passio app to your bank account.
How do I apply to be a Creator on Passio?
#
Answer: It's great with you joining the Passio platform! You can sign up to become a Creator here. The Customer Relations team will contact you and give you detailed instructions.
Can I change the price of my product? 
#
Answer: Yes, you totally can. You can proactively change the price of your products on the Passio app.
Above are frequently asked questions about the Shout-out Video feature. If Creators still have questions, please contact the Admin immediately in the box at the end of this article.