If you are a new Content Creator or have been struggling to find ways to increase your income despite being in the game for a while, then this article is for you! Let's learn about Passio – the leading platform for money-making in Vietnam and Southeast Asia.
Ecomobi – Passio Overview #
"What is Ecomobi? What is Passio?" are some of the topics that many young people who aspire to become Content Creators are interested in learning about.
Ecomobi – The Social Commerce Platform #
Ecomobi is a pioneering platform in the field of social commerce using Performance Marketing. Ecomobi currently operates in 6 countries: Singapore, Thailand, Vietnam, Indonesia, Malaysia, and the Philippines.
Currently, Ecomobi connects over 10,000 brands with a network of Creators (Influencers/KOLs/Publishers) and provides tools to support Creators in making money on social media platforms such as TikTok, Facebook, YouTube, Instagram, etc.
Passio – A platform for Content Creators to earn money #
Passio was launched with the goal of diversifying the monetization platforms for Content Creators. Passio is the premium version of the Social Selling Platform (SSP) from Ecomobi. This is the first platform in Southeast Asia to provide a variety of development tools for a Content Creator.
When joining Passio, users can create a personal page and bio for free, collaborate with 10,000+ major brands, receive support and interact directly with fans through online games.
Advanced Tools of Passio Platform #
In addition to services such as Affiliate Marketing, Passio has introduced many new features to support Creators in increasing their income
Sell Digital Products #
This tool allows content creators to sell digital products (courses, ebooks/documents, online consulting, etc.) through their personal page.
Digital Product is a tool with many outstanding advantages. For example, you can create a product and sell it multiple times, helping to generate a fixed monthly income.
If you are learning or just starting out in the content creation industry, don't miss out on Passio. Good news is that currently, Digital Product offers a free product selling package and you will be supported 1-on-1 until you get your first order.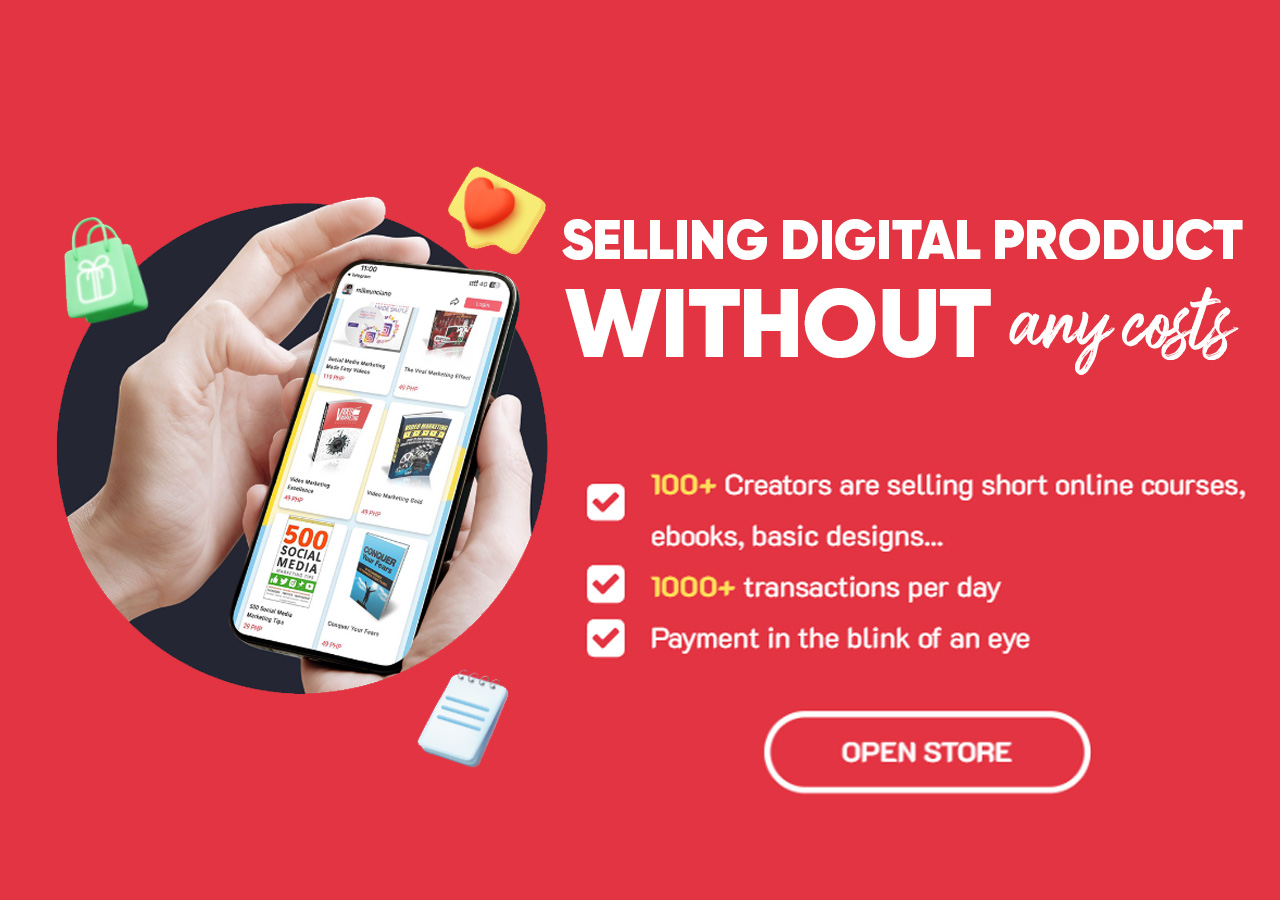 Donation #
Donation is a tool that allows Content Creators to receive gifts from their fans. Donation is not a new feature on social media platforms, but the rate for withdrawing rewards is often high, making it less attractive to Content Creators.
Understanding this difficulty, Passio has launched a Donation tool for you to receive gifts from fans with a low rate, up to a maximum of 15% on the total amount you receive. With 22 gifts of various values, fans can freely choose a gift for their idol. This is a great way to maximize the income of Content Creators that you should not miss!
The modern interactive tools #
By capturing market trends combined with modern technology, Passio also offers money-making services based on popularity levels such as Truth or Dare, Shoutout Video, and Virtual Gift. These are touchpoints that bring dual benefits, helping Content Creators interact with fans while also increasing their income.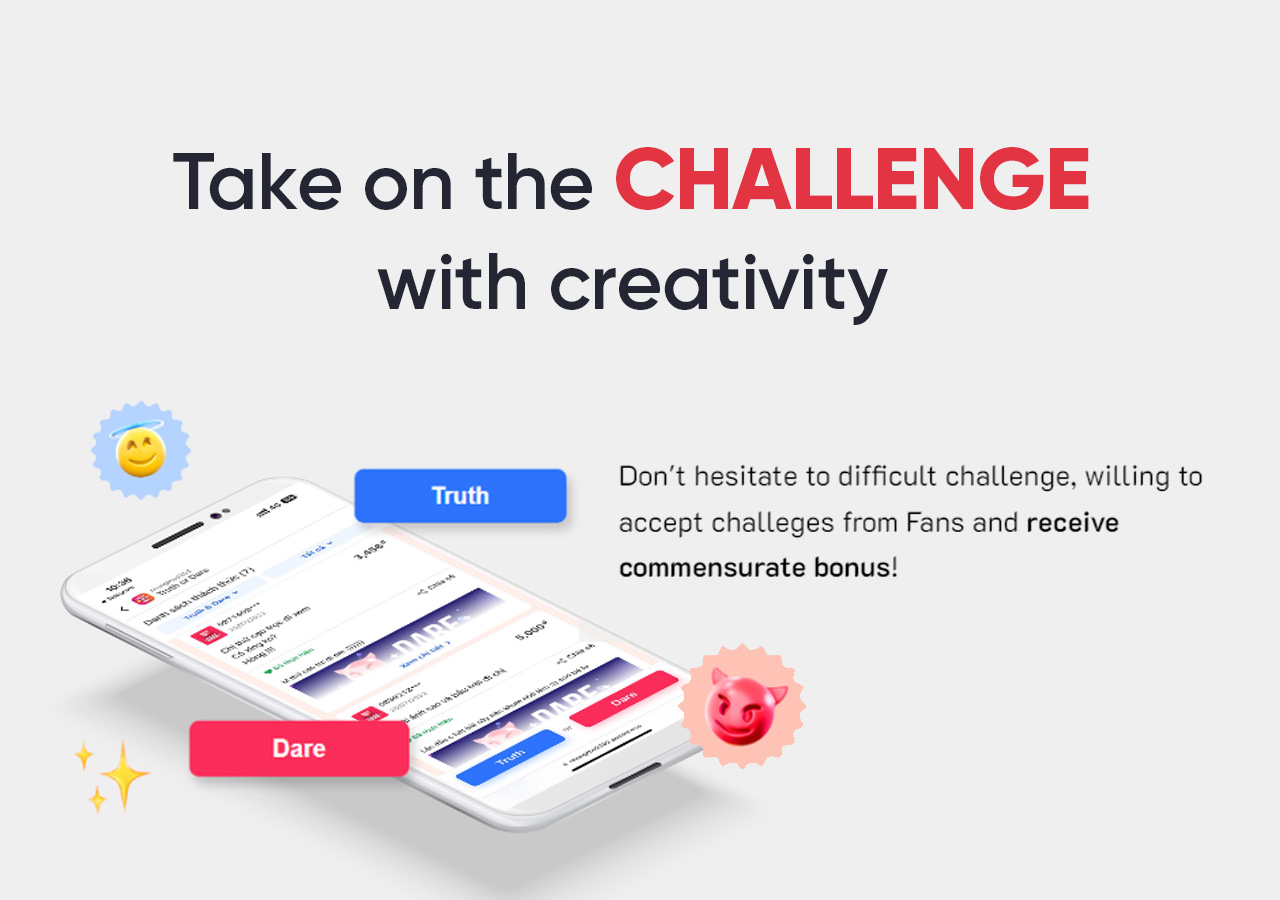 Why should users choose Passio Ecomobi? #
"Surpassing" many long-standing competitors, Passio has become one of the money-making platforms that many Content Creators use thanks to outstanding features such as:
Free personal page and bio creation: With just 3 simple operations, users own a professional personal page with complete information for work.

Diverse interface warehouse: Currently, Passio owns 100+ complete, beautiful, and diverse interfaces in various fields. Especially, you can use it completely for free.

Integrating diverse and intelligent money-making features: Passio provides a variety of smart and growth-oriented tools such as Digital Product, Affiliate, Brand Deal, Donation/Virtual Gift, Truth Or Dare, Brand Gift, Video Shoutout, etc.

Priority on personalization: You can easily design your personal page according to your own style.

Comprehensive management system: In order for users to easily track sales performance, Passio has integrated many indicators such as Clicks, conversion rates, orders, commissions, revenue, etc. At this point, you can easily track and control your work on a single platform.

Diverse payment methods: Passio supports both domestic and international payment methods, making it easy for users to pay and quickly place orders.

1-1 support: When joining Passio, you will be supported and guided 1-1 until you get the first order.
Recently launched in 2022, but Passio has supported 300,000+ content creators in many large markets in Southeast Asia, helping to create 325 million dollars GMV – Gross Merchandise Volume. With strengths in technology and the ability to capture the market, Passio promises to become the leading money-making tool for Content Creators.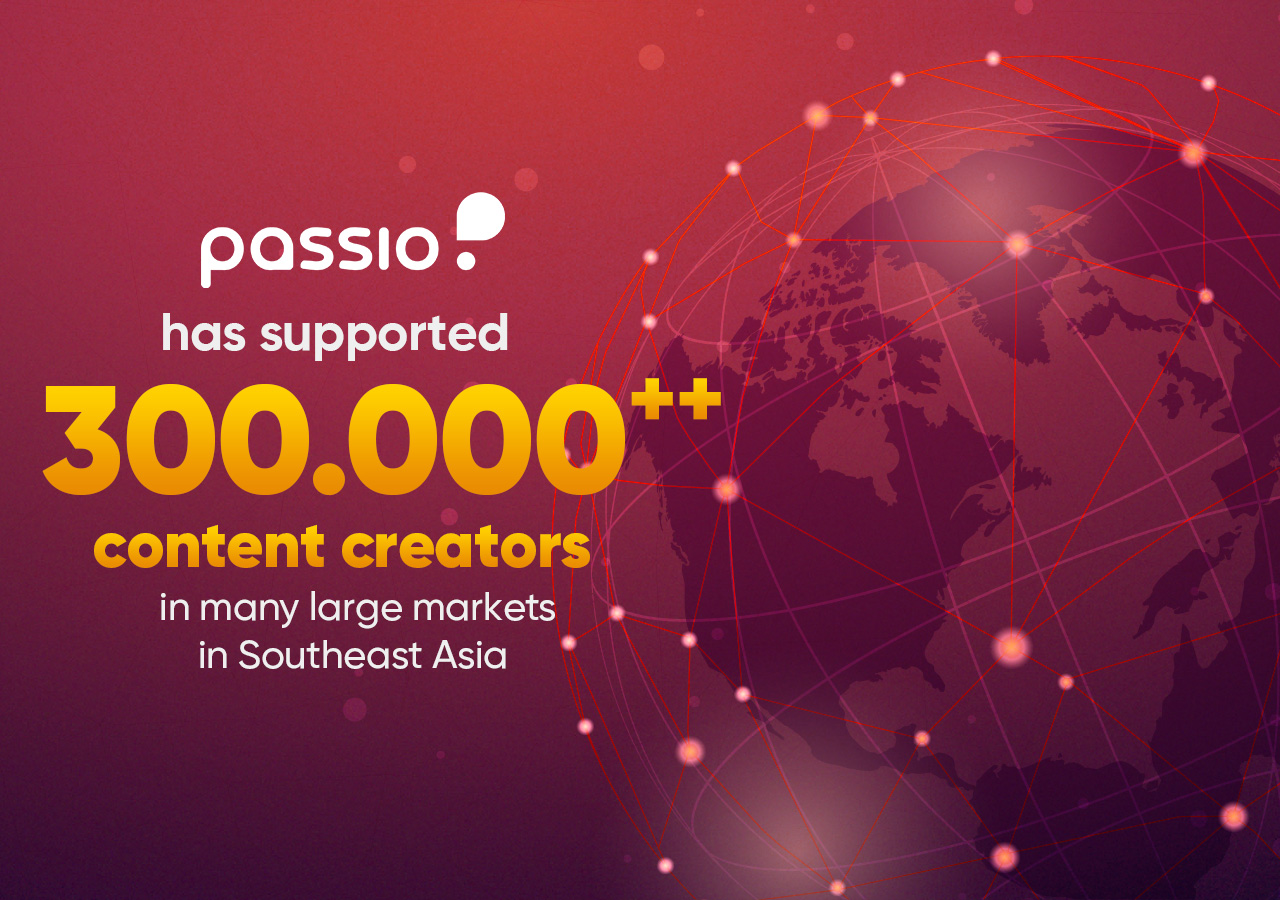 Simple, quick guide to registering Passio #
To own a Passio account, you only need to perform 3 simple steps below in 3 minutes:
Step 1: Register for an account here.
Step 2: Create a personal page with Passio's interface warehouse.
Step 3: Create content.
Step 4: Insert the Passio bio link into your creative products and track your income right away!
Hope the above information has helped you understand more about Passio Ecomobi and its outstanding features. If you are a Content Creator and are looking to increase your income, then why hesitate…"