This post will show you how to easily create tracking link for Passio Fan Service products.
(Click HERE for more information about the Passio Fan Services Affiliate Marketing Program)
Step 1: From Ecomobi SSP dashboard screen, click on the banner. Then, from Dashboard screen, click on the Affiliate icon. Scroll down to Marketplace Campaign, then click on View all
Step 2: Click on Filter -> Choose All -> Choose Apply. Click on "Passio". On the Campaign Detail screen, scroll down to Commission Policy -> Scroll down to the cell containing a Google Drive link. Then click on that link, choose open in new tab.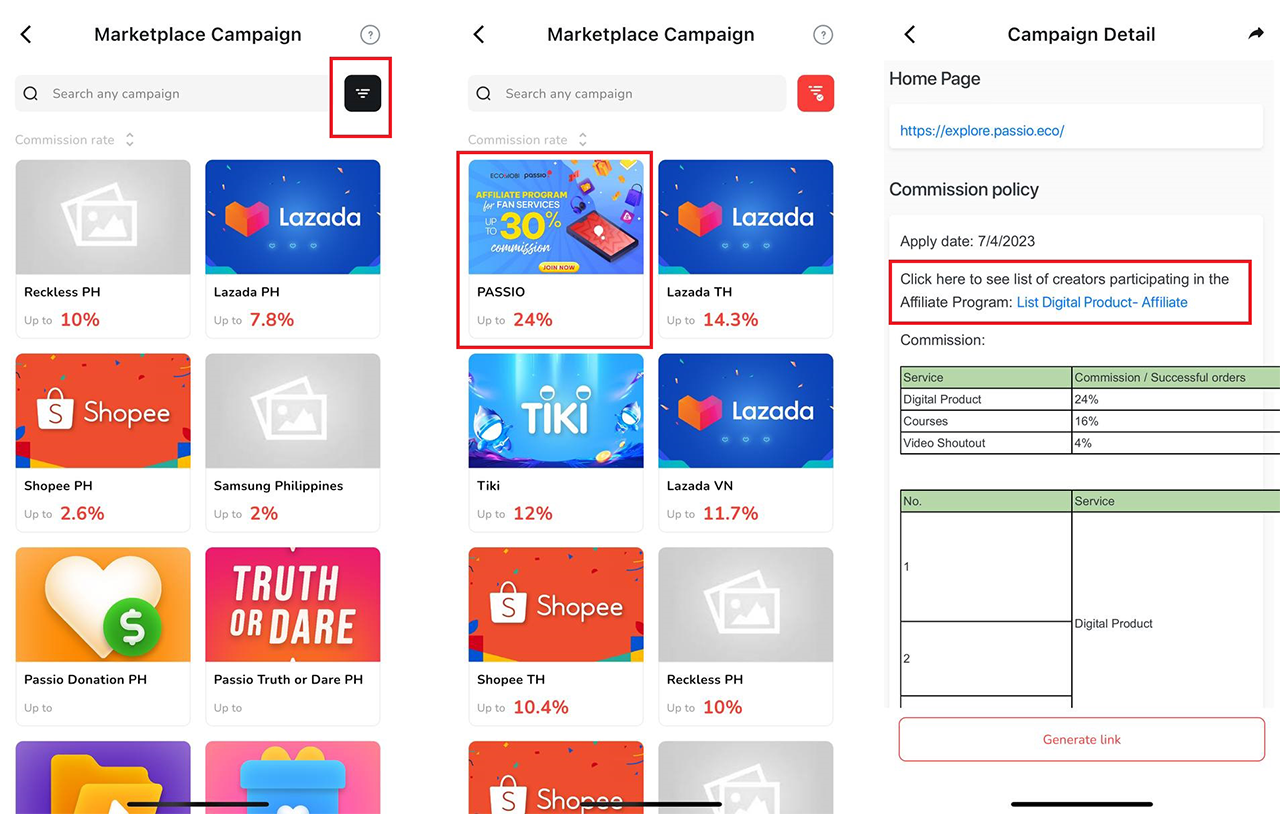 Step 3: Click on the link named: "violetdolor.passio.eco" -> Open the link (Note: You are only allowed to create tracking links for digital products, courses, of content creators listed in this list. Any other links are invalid).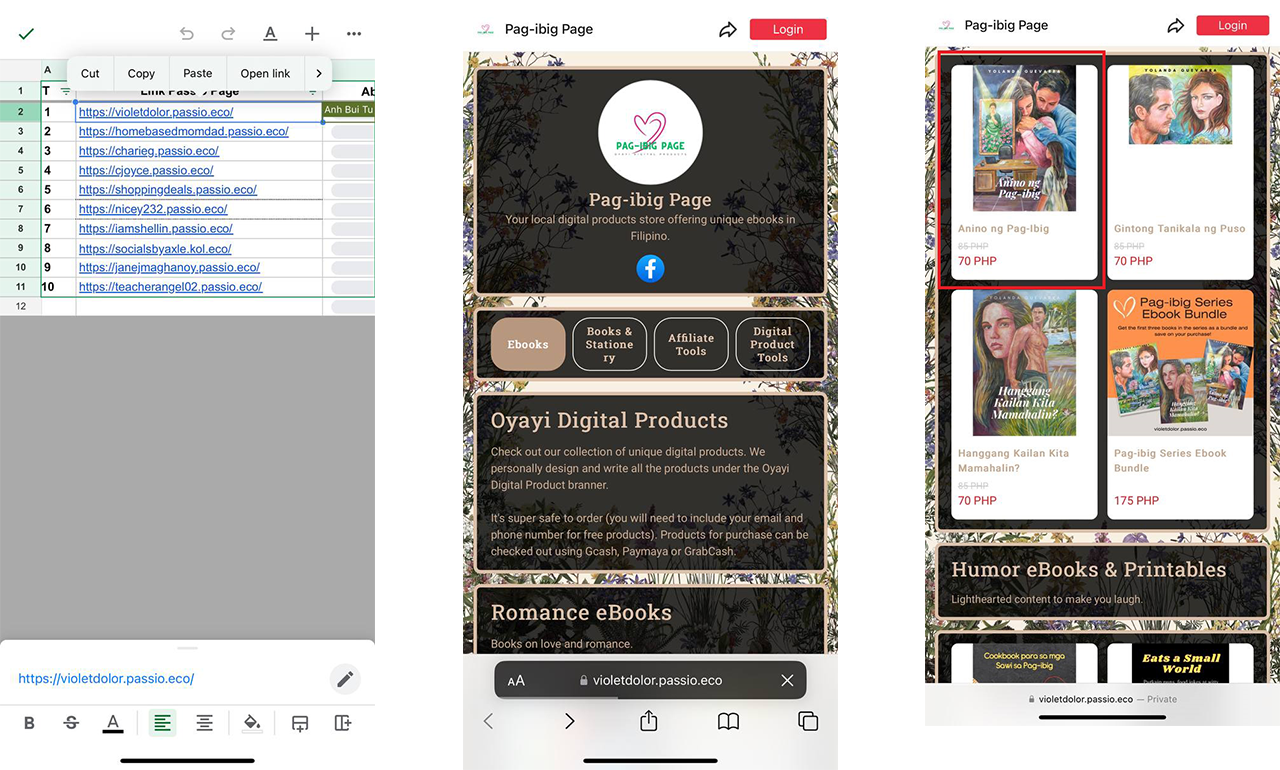 Step 4: Choose any digital product (ebook, course) of the creator to gen link. Copy the link of that Ebook. Paste the link into the box -> Click on "Generate link". Click on the Copy icon on the right of the generated link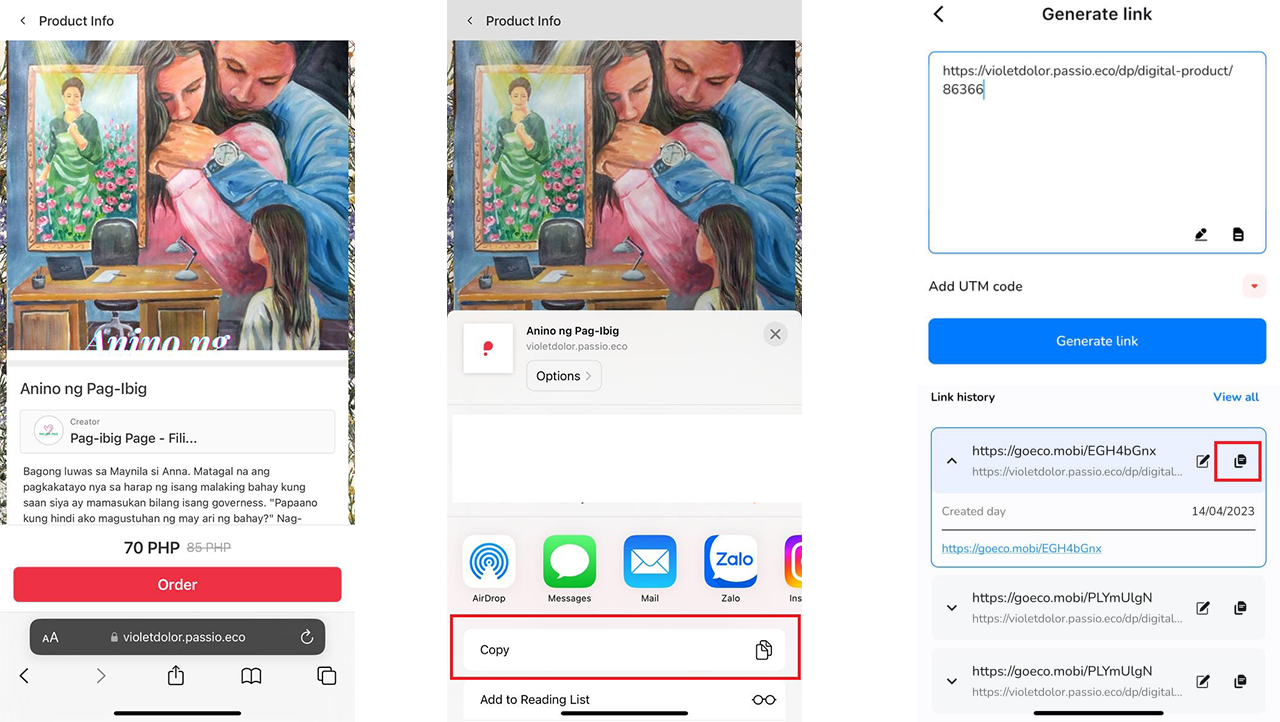 Step 5: Need to see and report on your time tracking data, click on the Affiliate icon, scroll down and click Report icon. Click on Filter -> Choose Passio -> Choose Apply.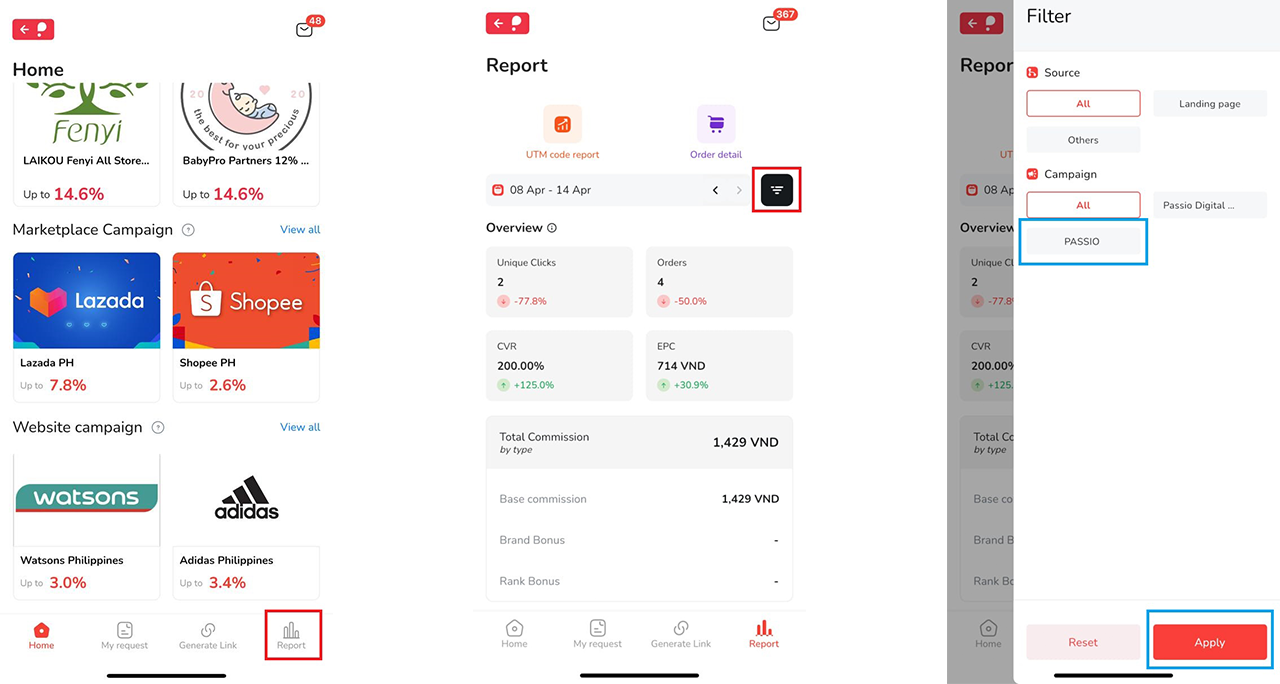 Hopefully, the information in this article has helped you understand what Passio's earning platform is and how it works. For content creators, this is a powerful tool for you to increase your income with simple and fast operations.