Along with earning money online through affiliate marketing, you may now sell digital products directly from your Passio Page. The commonly asked questions that you will come across when selling digital goods on the Passio platform are listed below. Let's explore this together.
What are Digital Products?
#
Digital products are goods that are sold online in digital format. Basically, digital products are anything that can be downloaded and used online.
Examples of digital products are:
Images: Images, slideshows, digital paintings, etc.

Ebooks:

Audios: Tracks, mixes, recordings, presentations of famous speakers, etc.

Videos: Movies, music clips, entertainment, tutorials

Templates: Theme designs, covers, banners, landing pages, powerpoint templates etc.

Software: Business software, Crack software, etc.

Courses: Marketing Course Online, Business courses, Video & Photography courses, Graphic design courses, Arts & Crafts courses

Presets: Files containing pre-configured parameters, ready to be used after setting.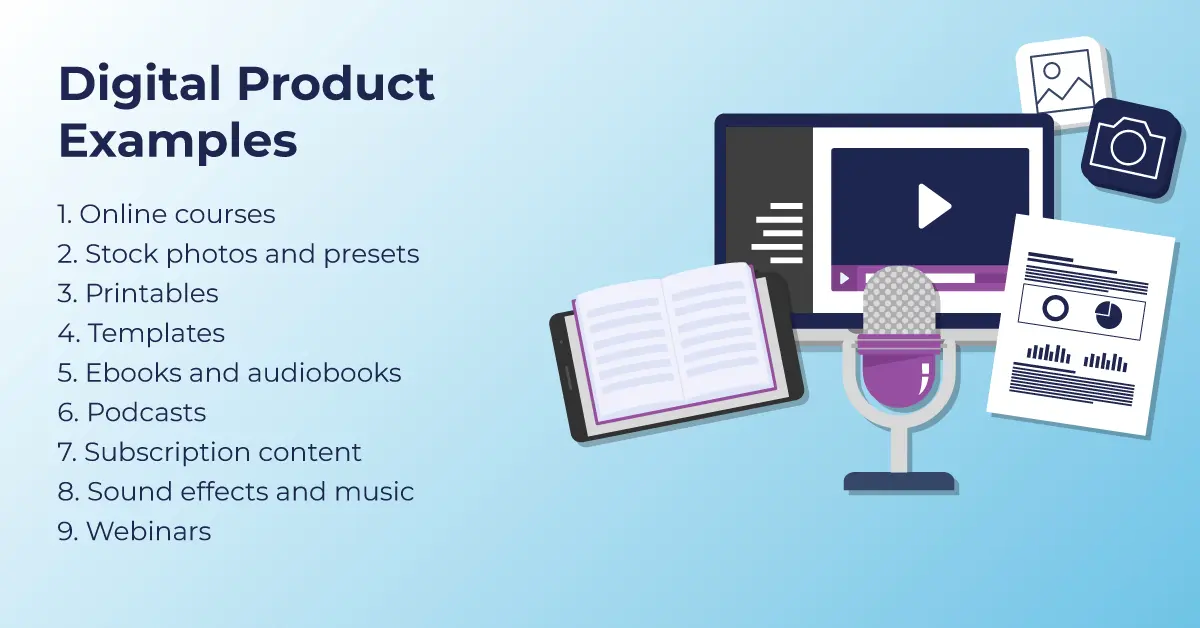 What products can I sell on Passio?
#
You can sell products such as:
Ebooks/documents

Audio

Online course, consulting 1-1

Exclusive (tutorials) videos

Or any products you want (including physical goods.)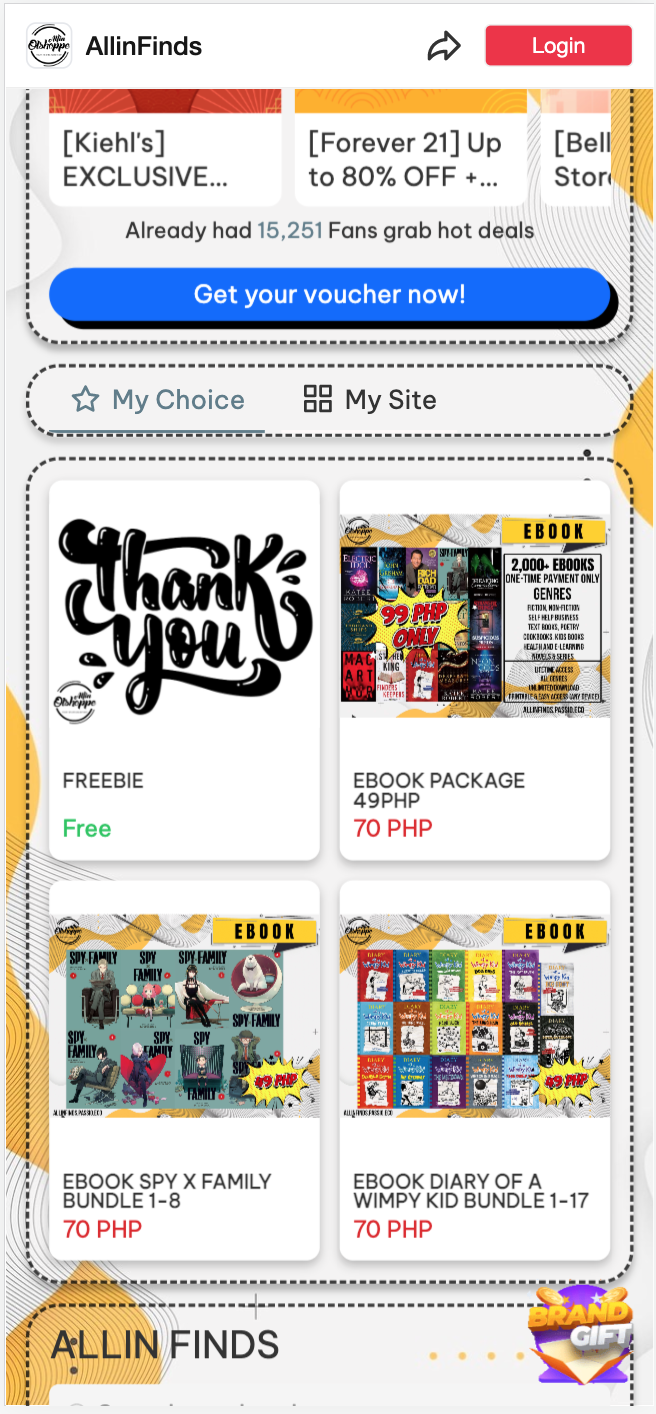 How to set up digital products on Passio Page?
#
You must first register for a Passio account and set up the Passio Page. Then follow these guidelines to set up and sell your digital products. Click HERE to read step by step.
How to get more orders from digital products
#
To get more revenue from selling digital products, you should:
Choose a niche and sell products that you are an expert in

Share a lot of useful content on social media related to the digital products you sell

Sell digital products for free to attract customers, then create more extensive, full version digital products and sell them at a reasonable cost.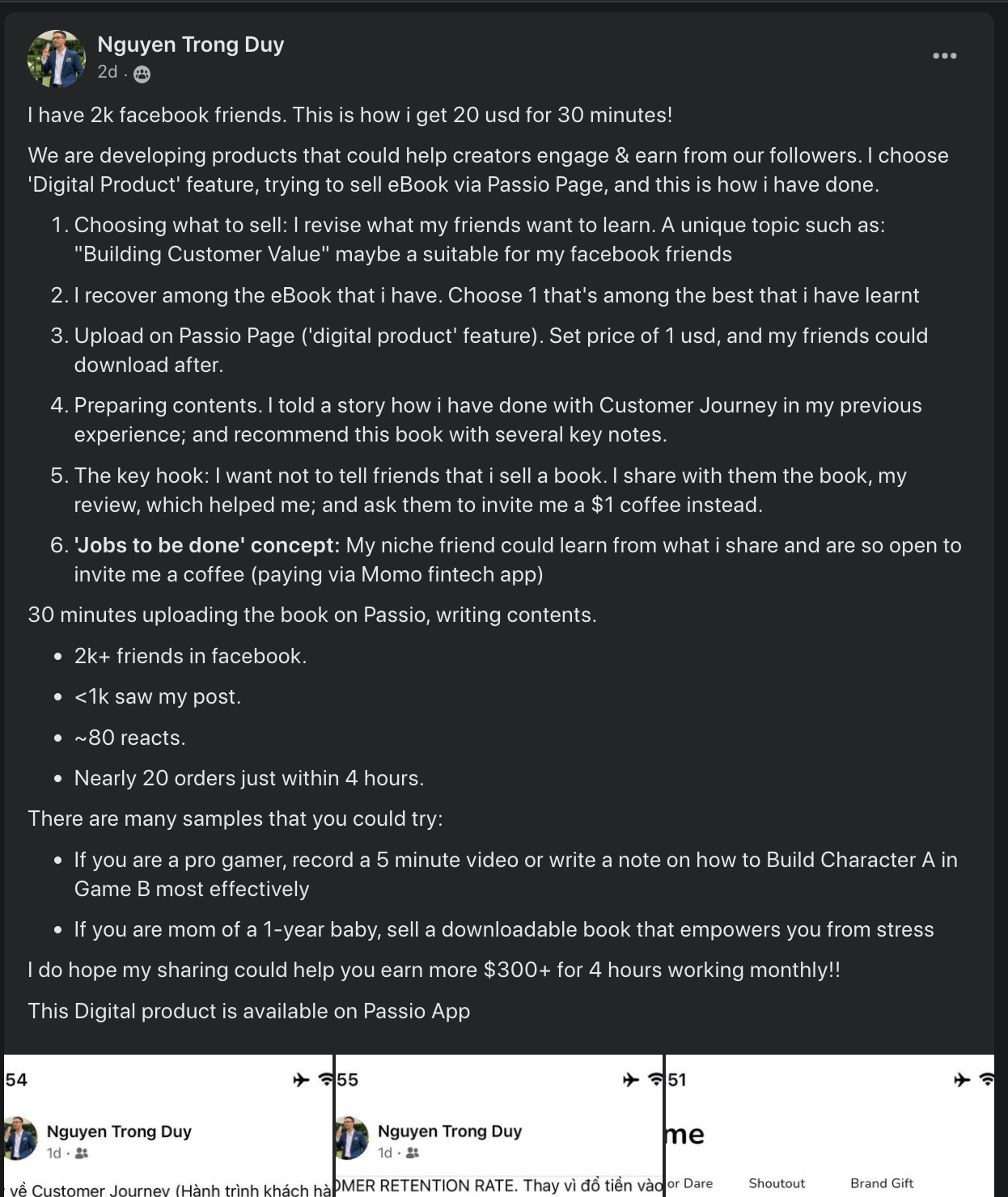 This is how a Passio user got 20 USD in just 30 minutes selling ebooks online.
You can also check out the success stories of individuals who have successfully made money selling digital products. Read more here: https://passio.eco/en/category/success-stories-en/.
How long will I get the money when the customers purchase the digital products and make the payment successfully?
#
When there is a successful order at week T, you will get checked and added money to your wallet in the app (Available Balance section) at week T+1. Once you have earned a minimum of 2500 PHP, you can withdraw money to your bank account. 
For example: If you have a successful payment order on March 6th, you will get added the money in the app in March 13th (after 7 days of cross checking)  
Note: Creators need to fill in payment info before withdrawal. (Menu -> Payment Info)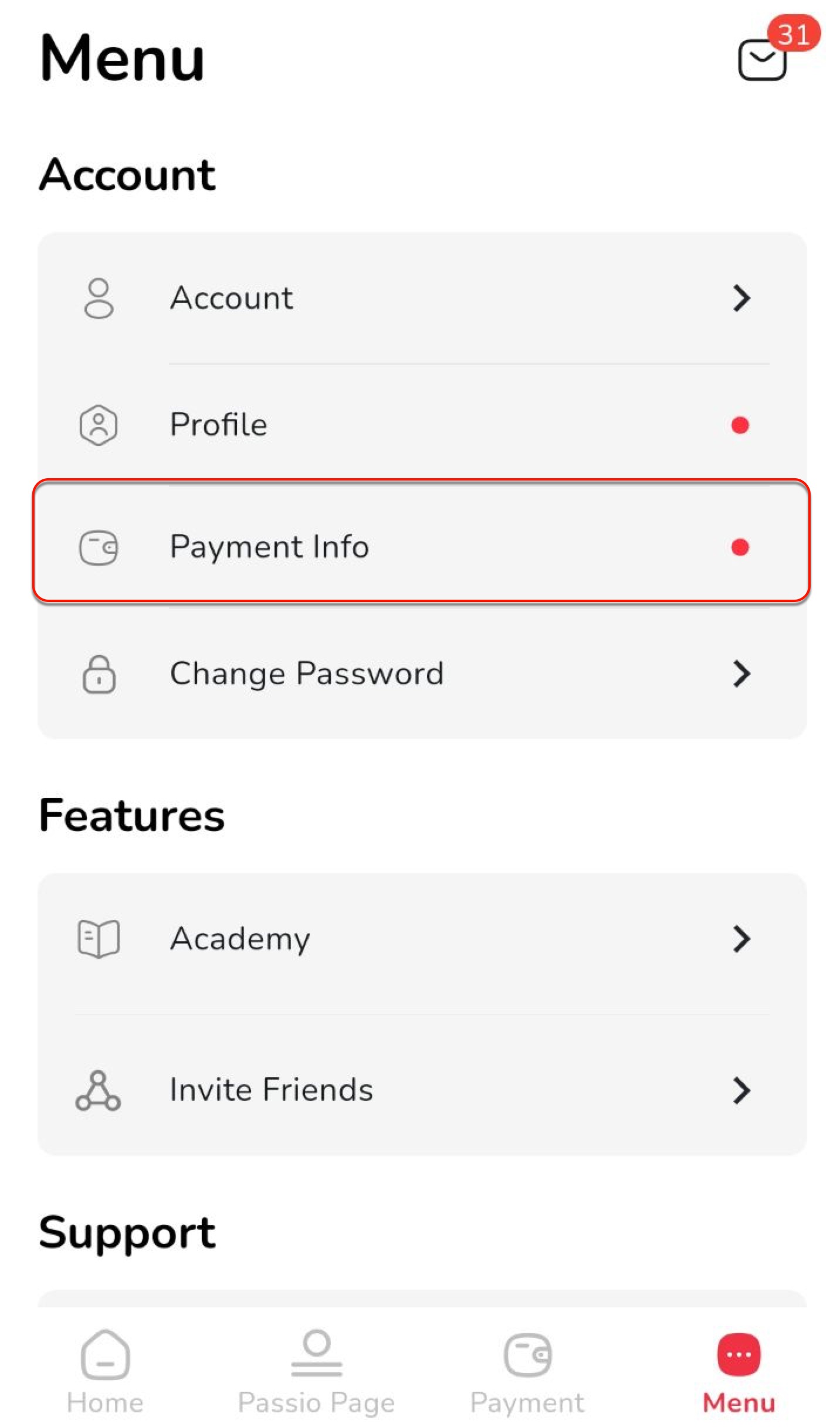 What payment methods can customers use to check out on Passio?
#
Customers can pay via domestic payment methods such as:
Philippines market: Gcash, Grab Pay, Paymaya. (Shopee Pay and Credit Card will be integrated in the near future)

Thailand market: Line Pay, Prompt Pay, Shopee Pay.
Where will my customers see order confirmations?
#
After the customer makes a successful purchase, the app will switch to the Order Success screen page with a link to download the product.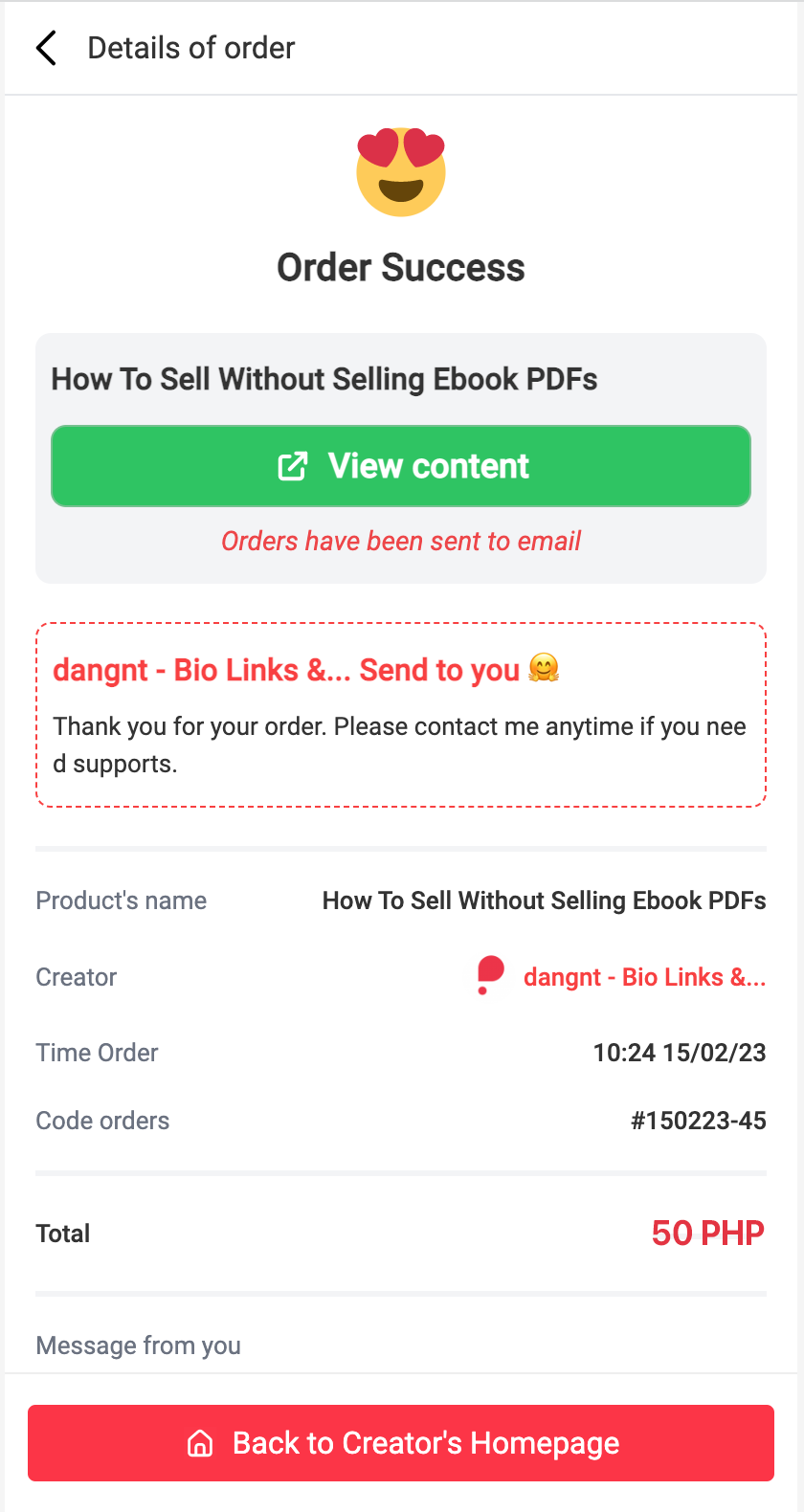 Order information will also be sent to the customer's email.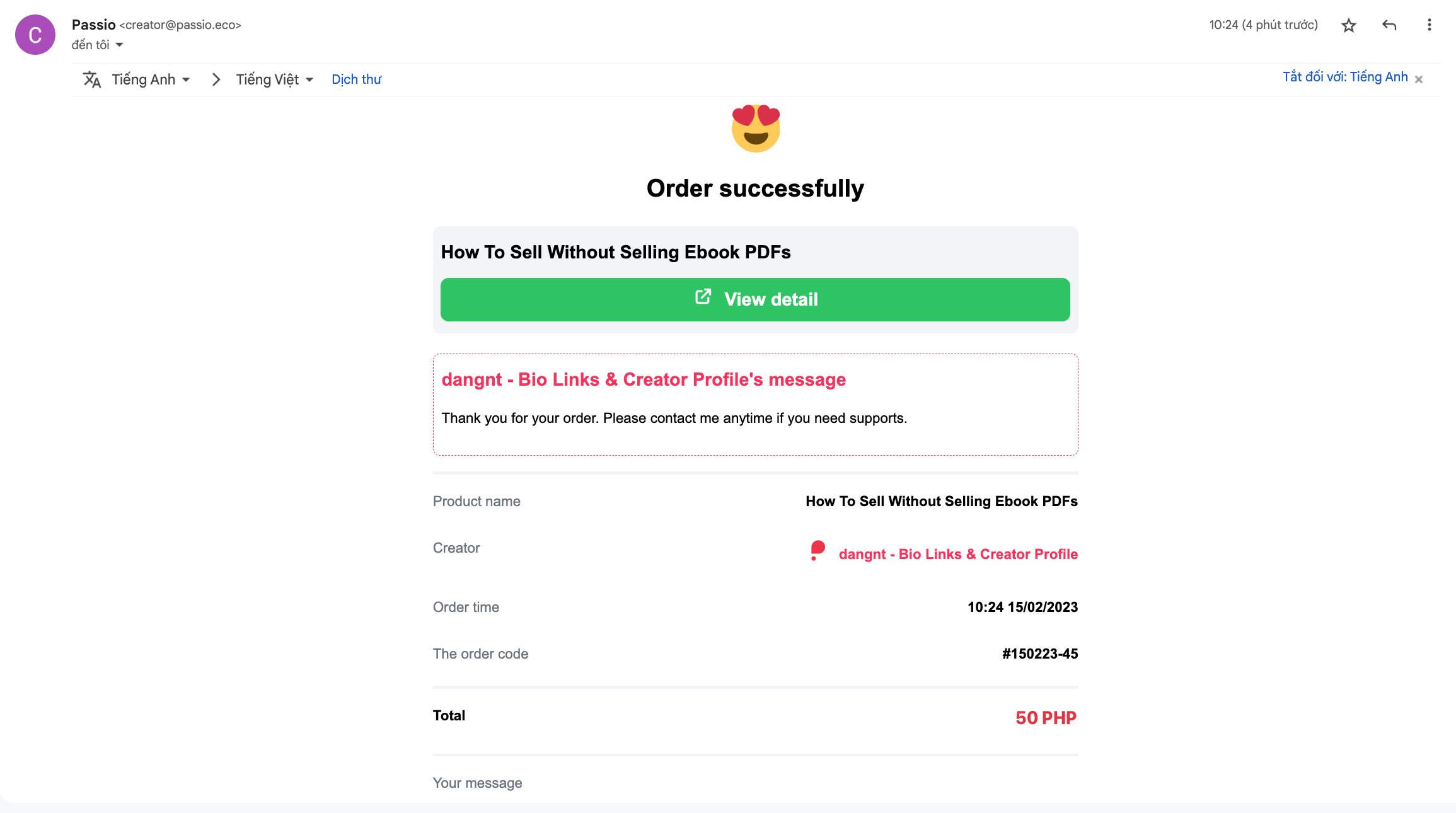 In addition, customers can also choose to create an account to track orders right on the app.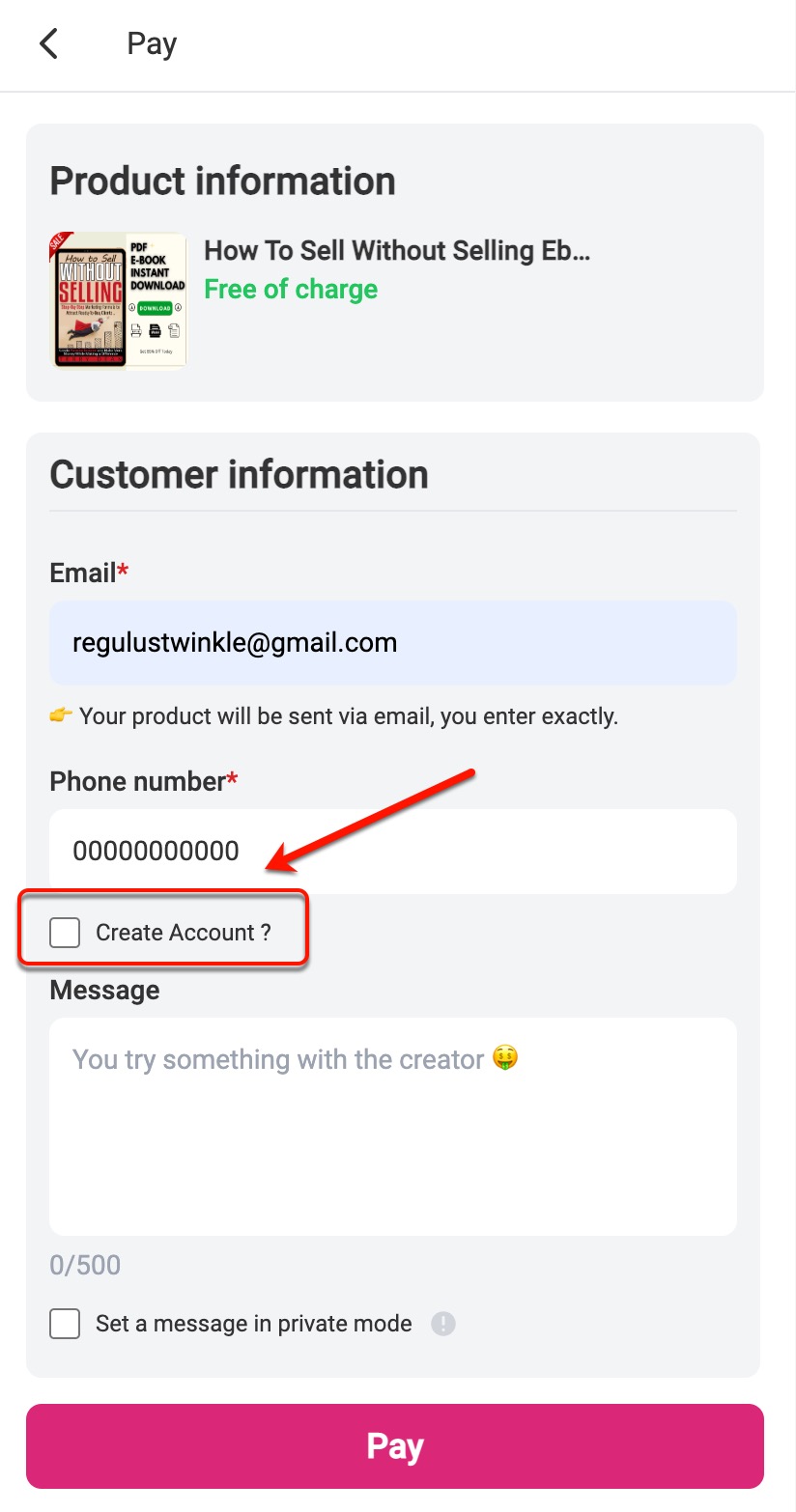 Above are all the questions you need to know about selling digital products through the Passio platform. Read more articles in the same category at: https://passio.eco/en/docs-category/digital-product/