Passio's usefulness in helping users earn money from affiliate marketing doesn't just stop at Landing Pages. It offers a range of new money-making features, which is why the Fan Service feature of Ecomobi Passio was introduced as a useful tool for content creators to connect and interact better with their customers, while also maximizing the potential of support from fans. Let's explore the Fan Service feature in the article below.
What is Fan Service? #
What is Fan Service? It is a feature of Passio Ecomobi, designed to help content creators connect and interact better with their customers and community. This feature allows content creators to create different services from their personal pages to share information about products, services, news updates, promotions, and even interact directly with customers to maximize income.
Features of Fan Service on Passio Ecomobi #
The features of Fan Service on Passio Ecomobi include:
Video Shoutout: Increase income by creating video on demand #
Video Shoutout is a feature of Passio's Fan Service that allows fans to send video requests to content creators for a certain fee. The video content can be about: birthday, holiday, proposal, storytelling, inspirational videos, and more. The Video Shoutout feature not only helps the Content Creator interact and inspire fans in both directions but also increases their income by receiving support with cash or virtual gifts through Passio without the need for livestreaming.
Brand Gift: A service that helps KOLs receive 3 times the commission #
Brand Gift is a feature that compiles promotional programs and hot deals for fans to increase the conversion rate and bring "huge" commissions to creators, up to 30%. At the same time, this feature offers many opportunities to receive bookings from over 1000+ reputable brands. Additionally, Passio's Brand Gift feature helps content creators receive a host of exclusive benefits, such as product gifts, high-value vouchers, and more.
Virtual Gift: A diverse collection of virtual gifts at different values #
Similar to Video Shoutout or Truth or Dare features, Virtual Gift helps content creators diversify their monthly income.
Virtual Gift is a collection of virtual gifts that fans use to give to their idols. Virtual gifts can be a warm-hearted heart, a cup of boba tea, or a hug full of love… Moreover, these virtual gifts can be converted into cash. Additionally, you can give them discount vouchers from Brand Gift.
Donation: Receive donations from fans #
Donation is a feature that has been around for a long time on many social media platforms. However, with Passio, Donation is one of the latest innovative tools that allows content creators to receive support and gifts from their fans. With a variety of payment methods that make it easy for your fans or customers to donate/pay anytime, anywhere without incurring conversion fees like existing donation platforms.
The commission rate of the Donate feature is not highly rated on online money-making platforms. However, Passio is proud to be the platform that turns passion into the first income in Southeast Asia. When using Passio's Donation feature, you can withdraw money quickly with a very low commission rate (up to 15%) to maximize your income.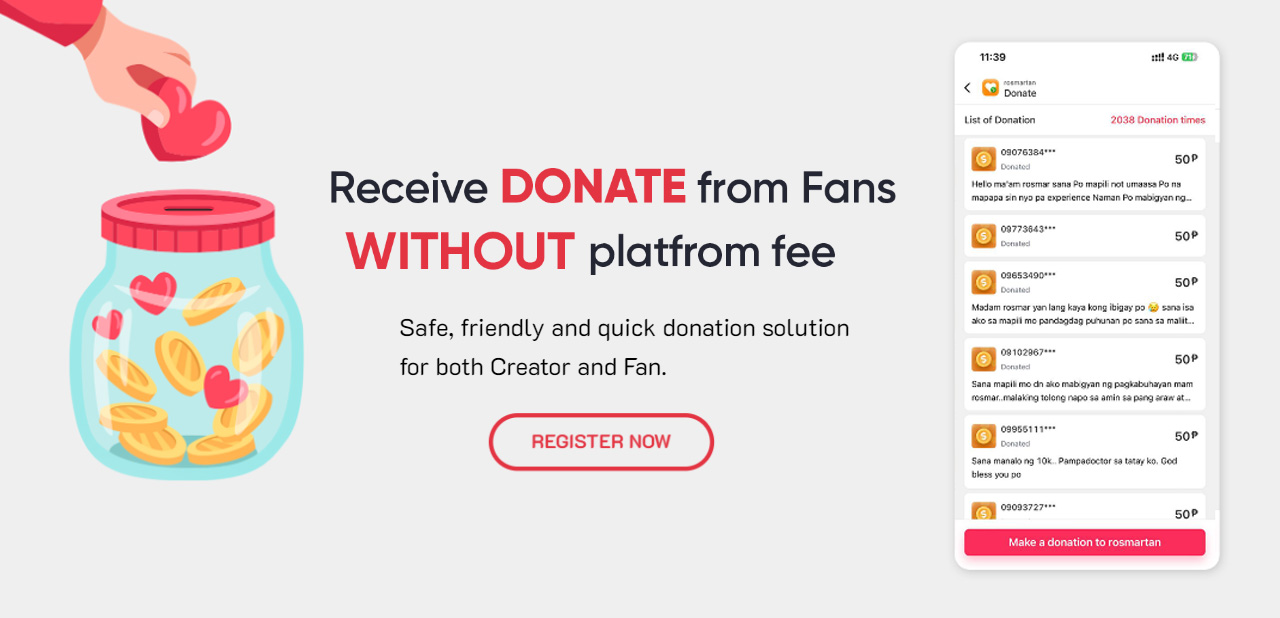 Digital Product: Fancy online store for digital products #
Digital Product is a special tool of Passio. Creators can easily personalize their Passio Page to sell digital products they create themselves. For example, digital paintings, educational materials, e-books, recorded lessons on soft skills, English, singing, tarot reading, etc. As long as they are products you create yourself and are useful to users.
Viewers (customers) can easily search for and own your products.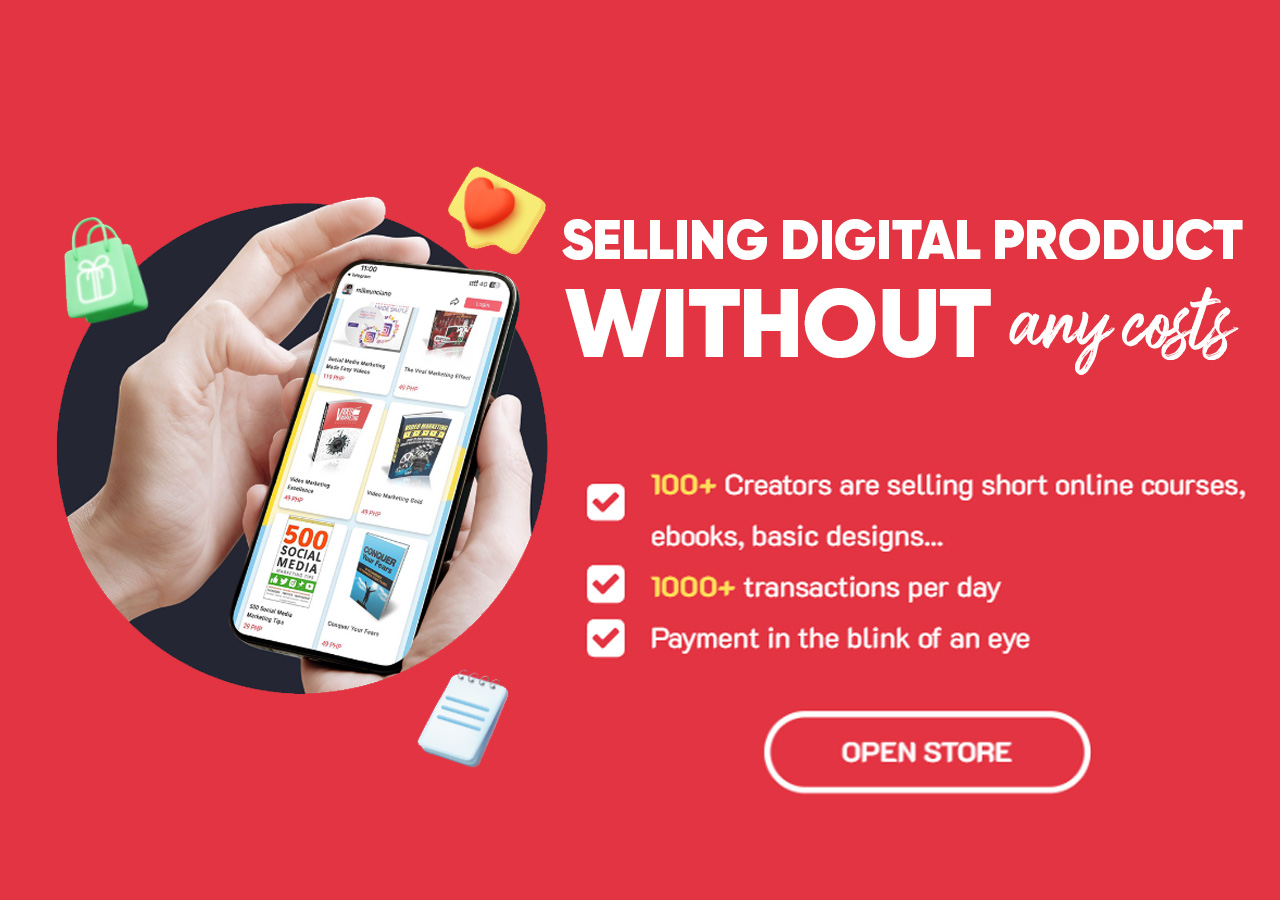 Digital Product brings many outstanding benefits to users. Because with one product, you can sell it multiple times and earn a fixed monthly income. You also won't incur any operating or import costs.
Currently, Digital Product has a policy of providing a free package to sell digital products, integrating domestic and international payment gateways, and providing 1-on-1 support until you have your first order.
Truth or Dare: Perform challenges and make money online with Passio #
Truth or Dare is an interesting feature that helps Content Creators both interact with fans and increase their income. When you turn on the Truth or Dare feature, fans can ask you questions (Truth) or challenges (Dare). Creators can invite fans to interact with them by asking questions or challenging them. The more challenge content, the more topic content you can create, the more interaction to increase channel engagement and the more money you can earn.
This is a very interesting feature that Content Creators should not miss!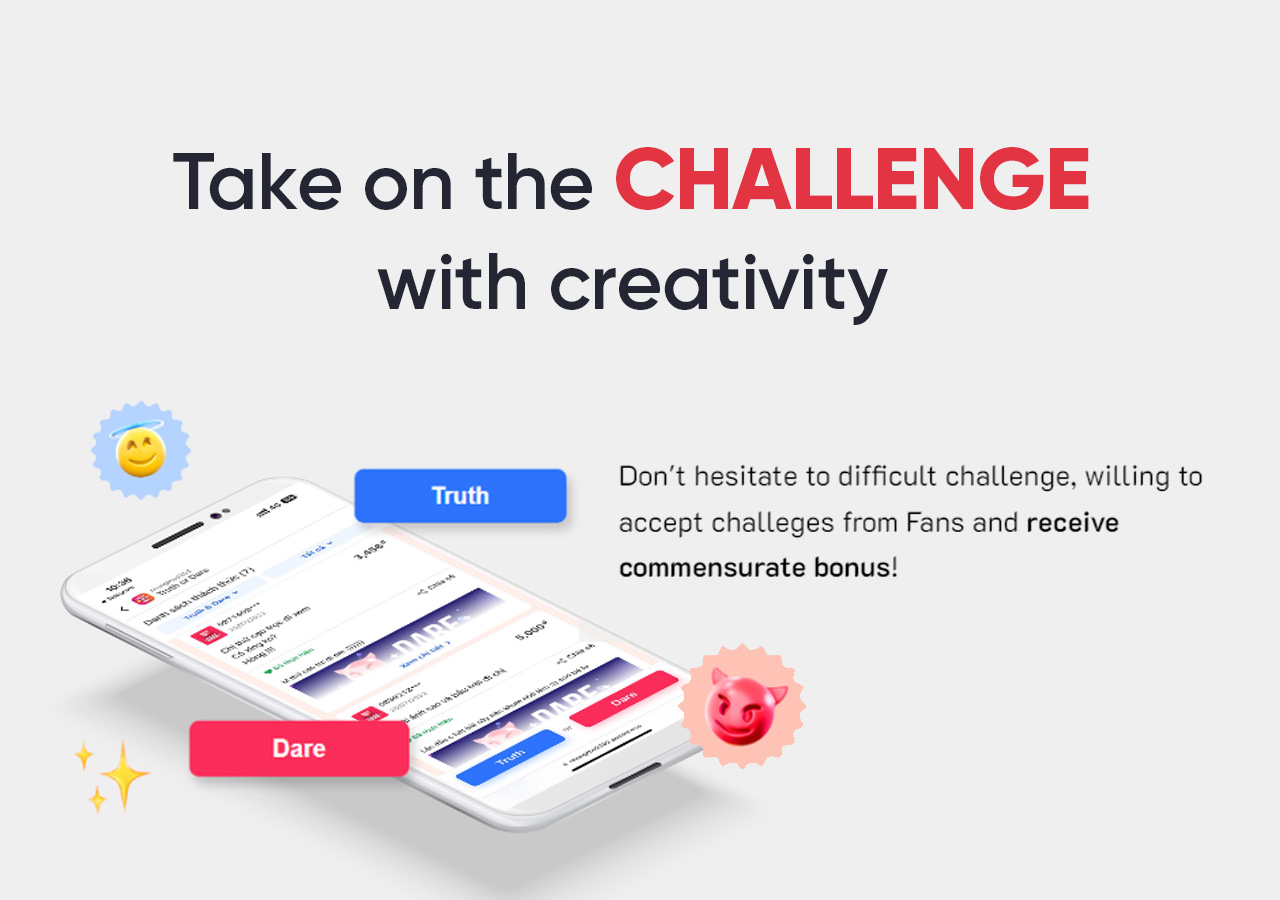 Benefits of Fan Service on Passio Ecomobi #
The Fan Service feature on Passio Ecomobi provides many benefits to content creators and their fans, including:
Better two-way connection and interaction #
The Fan Service feature on Passio Ecomobi helps content creators connect and interact with their fans. Fans can easily ask questions, give feedback, and receive support from creators.
Increase income
With Donation, Digital Product, and Truth or Dare features, creators can increase their income by receiving support and selling digital products. They can also interact with fans and earn money at the same time.
Promote the products and services of content creators on Passio better #
The Fan Service feature on Passio Ecomobi helps content creators promote their products and services better through their Passio Page. This helps them attract more interested people and increase sales revenue, maximizing their income source.
Evaluating the effectiveness of marketing strategies #
The Fan Service feature on Passio Ecomobi provides content creators with statistics on their interaction data on their Passio Page. This helps them evaluate the effectiveness of their marketing strategies, while adjusting to fit and meet the needs and preferences of their fans.
Conclusion #
The Fan Service feature on Passio Ecomobi is a useful tool for content creators to create better connections and interactions with their customers. With many features and benefits, Fan Service on Passio Ecomobi helps content creators create a beautiful and professional Passio Page to attract customers and increase social media interactions.
If you are a KOL/Influencer and don't know how to attract fans, make money online, create sustainable passive income, then experience PASSIO – the super hot all-in-one upgrade version from Ecomobi.